Main-Travelled Roads
Regular price
Sale price
$15.00 USD
Unit price
per
Sale
Sold out
By Hamlin Garland
With a new introduction by Brianne Jaquette
PART OF THE BELT REVIVALS SERIES
This masterpiece of naturalism offers an unblinking portrait of the American Midwest during a time of intense change. 
Originally published in 1891, Main-Travelled Roads includes 11 short stories set in Wisconsin, Iowa, and Minnesota, or the region of America Hamlin Garland called the "Middle Border." Depicting an agrarian life of exploitation, misogyny, and poverty, Garland's radical, realist stories—written in a mode he called "veritism"—refute romantic conceptions of the rural Midwest. Unrelenting, yet strangely hopeful in its view of how things ought to be, this collection is gripping, hard-hitting, and surprisingly beautiful.
An intriguing look at an era of intense change, Main-Travelled Roads was Garland's first major success, a little-known classic of American literature and the Midwest.
Praise for Main-Travelled Roads:
"The animating power of Main-Travelled Roads lies in its ability to balance heartbreaking depiction of rural hardship with endearing testimony to the small joys and bonds of community that persist in spite of it.... Main-Travelled Roads testifies to the proverbial middleness that continues to characterize the Midwest. Garland's characters acutely experience the push and pull of departure and return, the compromise between individual aspiration and communal obligation, the attempt to find meaning in the tension between the beauty of the landscape and the banality of labor." —Alex Zweber Leslie, Cleveland Review of Books
___
Belt Revivals is a series of reprints of unjustly forgotten, newly resonant works from the American Midwest. 
See also: 
Share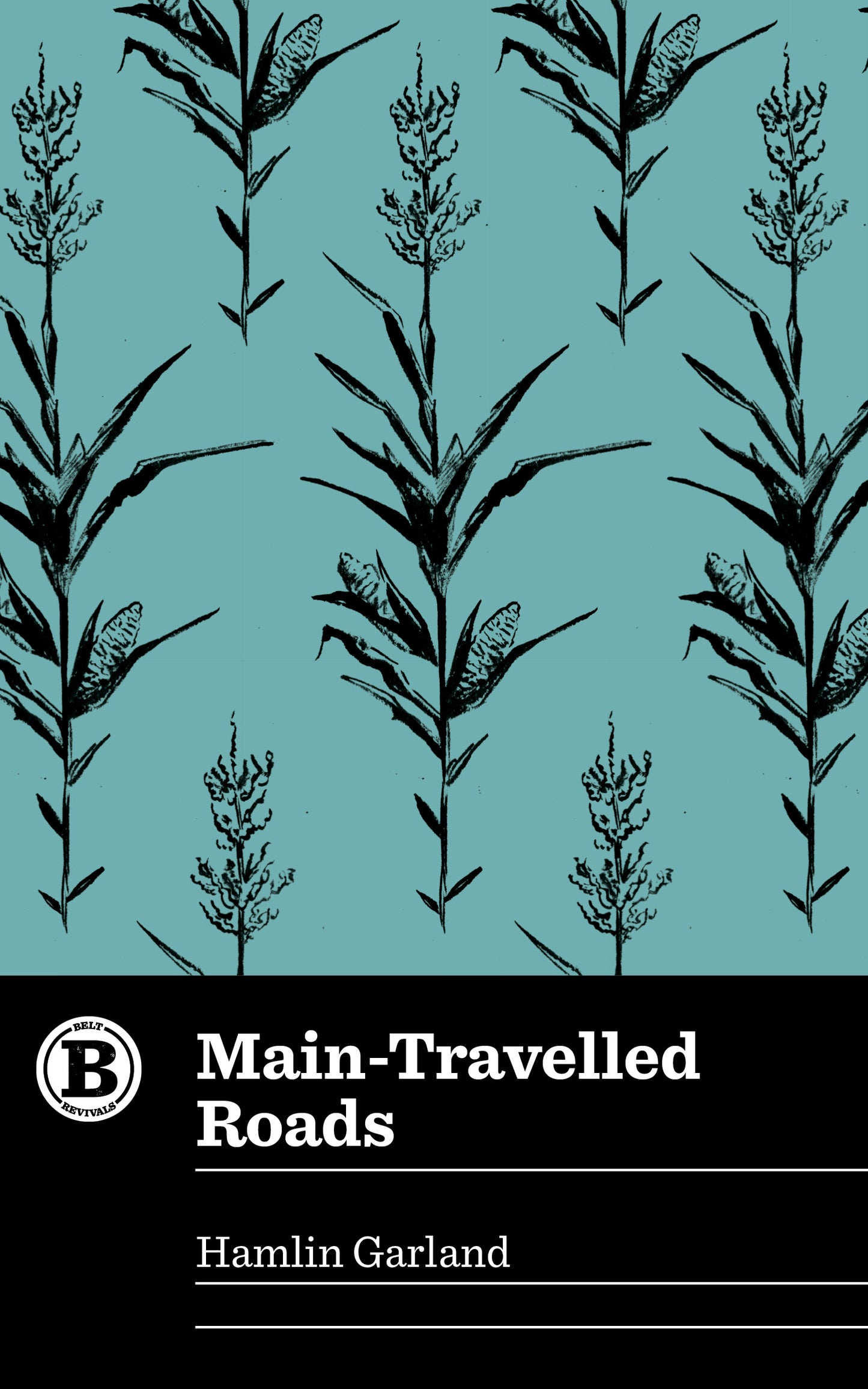 Special Offers and Discounts

Keep up with the newest title, sales, and events (plus the occasional meme) from Belt Publishing by signing up for our newsletter. It's only once a week—no cluttering up your inbox.