The Indianapolis Anthology
Regular price
$20.00 USD
Sale price
$20.00 USD
Unit price
per
Sale
Sold out
Part of Belt's city anthology series, a reconsideration of one of America's most misunderstood cities.
Is Indianapolis just another midwestern city to fly over on the way to bigger and better destinations? Or is it, as locals know, a place where different peoples and ideals converge to create a rich cultural center? The Indianapolis Anthology showcases Naptown's vibrancy and diversity with pieces from journalists, poets, historians, established community voices, and first-time writers. The Circle City is more than the home of the Indianapolis 500, John Dillinger, Kenneth "Babyface" Edmonds, Kurt Vonnegut, Prozac, and Wonder Bread. In these pages, you'll find:
lawn chairs in the beds of pick-ups

Punk rock in Naptown

suffragists and entrepreneurs

cement pietàs

dog bakeries and yoga studios

red brick bungalows and war memorials

steakburgers and Mexican seafood; pho and sauerbraten.
In other words, you'll find images from a city that is truly a cross section of today's America. Edited by Norman "Buzz" Minnick and with contributions from Etheridge Knight, Terrance Hayes, Michael Martone, and Karen Kovacik.
An insiders' look that will make you see a great midwestern city in a brand-new light.
Praise for The Indianapolis Anthology:
"As a child, I thought Naptown was a cool nickname for Indianapolis. Little did I know it was more pejorative than cool. Indianapolis used to—and sometimes still does—have a reputation for being boring and lacking culture. The Indianapolis Anthology proves otherwise. We see the beauty, the ugliness, the racism, the diversity, the past, and the present. It's all here. Through each story, you see Naptown isn't a sleepy little city, and I was right all along." —Oseye Boyd, editor of Indianapolis Recorder
"The Indianapolis Anthology is a must-read for anyone who thinks they know the city. The poets and essayists in this book explore the city and its past, its troubles, its ghosts. Among the city's ghosts, the present bubbles up in the streets with bursts of joy, tragedy, and strangeness, exploring what it takes to make a city home—the people. The Indianapolis Anthology is a great addition to the cultural and literary legacies of the city." —Rachel Sahaidachny, associate editor of The Indianapolis Review
MAY 4, 2021 | ISBN: 9781948742917 | ESSAYS | PAPERBACK | 6 X 9 | 224 PAGES
See also: 
Table of Contents
Introduction:
"Indianoplace; Or, What Results from Being Plunked down on a Flat, Swampy, Heavily Forested Tract of Land,"  by Norman Minnick
"Home," by Allyson Horton
"Our House," by Barbara Shoup
"Back Home Again in Indy," by Jared Carter
"International Oasis in the Midwest," by Desiree Arce
"State Museum Thoughts," by Sandy Eisenberg Sasso
"Permission on Holy Ground," by Chantel Massey
"Find Your Own," by Bryan Furuness 
"Doc Coe and the Malaria Epidemic," by Nelson Price
"Indianapolis," by Kaitlynne Mantooth
"Tibbs Drive-In," by Anne Laker
"Indy 500, 1975," by Grant Vecera
"Hawking Indy 500 Souvenirs during the 100th Running of the Greatest Spectacle in Racing," by Michael Brockley
"This Is Dogtown," by  Nasreen Khan
"Jim Jones Goes to Night School," by Nate Logan
"Punk Rock in Naptown," by Stephanie Reid
"East Side," by Jackie Lutzke
"Indianapolis," by Fran Quinn
"Imagining the Black Crossroads: Music and Memory on Indiana Avenue," by Paul R. Mullins and Jordan B. Ryan
"Red Clay," by Chris Speckman
"Busking on State Capital Streets," by Norbert Krapf
"Leaving Indiana after X-Mas, 1987," by Etheridge Knight
"What Was the Contribution of Neighbors?," by Terrance Hayes
"My Father's Keeper," by Ashley Mack-Jackson
"In Indy, #BLACKYOUTHMATTER!," by Darolyn "Lyn" Jones
"How an Old White Guy Got Woke," by Dan Wakefield
"Reclamation," by Sarah Layden
"Transpo," by Theon Lee
"Fountain Fossil," by Manòn Voice
"Growing Food in the City: Urban Agriculture and Community Gardens in Indianapolis," by Angela Herrmann
"Eight Gardens: On Gardening as Social Practice," by Kevin McKelvey
"Mama's Back Porch on Dorman St.," by Izera McAfee
"Walking to the Circle: 25 Miles through a Divided City," by Michael McColly
"Icons from Indianapolis," by Ruth Stone
"Miss Victory (1895)," by Karen Kovacik 
"Monument Circle," by Elizabeth Krajeck
"Soldiers and Sailors Monument, Indianapolis," by Dan Grossman
"Downtown, Anywhere," by Malachi Carter
"Wild in Indianapolis," by Lylanne Musselman
"In Sight It Must Be Right," by Michael Martone
"Jazz Kitchen," by Nick Reading
"Floral Lady's Employer Files for Bankruptcy," by Natalie Solmer
"Requiem of a Womanist Library Trustee," by Dr. Terri Jett
"Moral Warfare:" Indianapolis Women's Long-Fought Battle for the Vote, by Nicole Poletika
"Sarah's Exodus," by Shari Wagner
"The Story behind Telling Madam C. J. Walker's Story," by A'Lelia Bundles
"Pink Poodle," by Will Higgins
"Birds of Prey," by Susan Neville
"Puppies 4 Sale," by Jim Powell
"Ruth Lilly's House," by Norman Minnick
"Mourning at the MLK-RFK Memorial," by Dan Carpenter
"Through Our Eyes," by Tatjana Rebelle
Share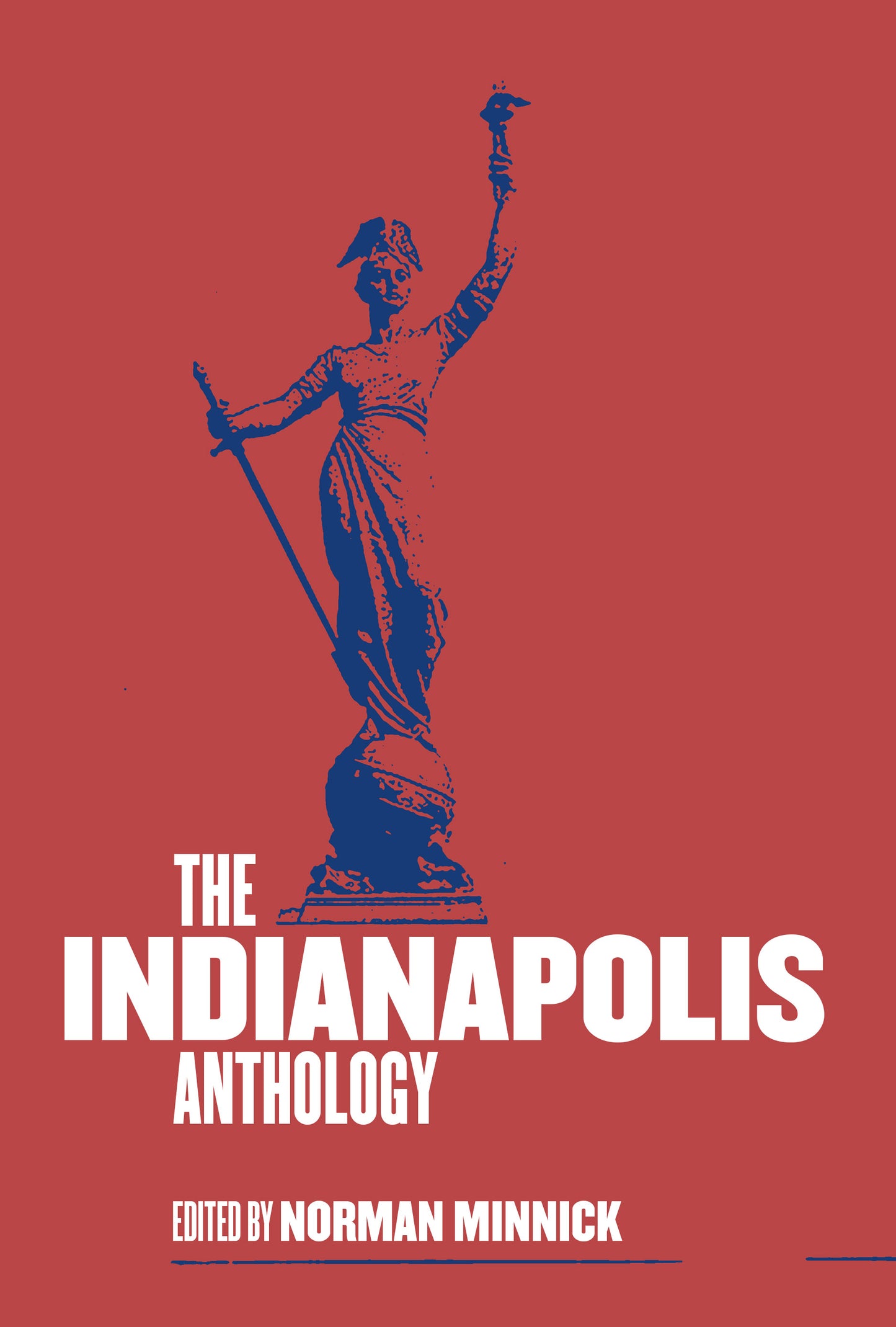 Special Offers and Discounts

Keep up with the newest title, sales, and events (plus the occasional meme) from Belt Publishing by signing up for our newsletter. It's only once a week—no cluttering up your inbox.