So You Want to Publish a Book?
Regular price
$16.95 USD
Sale price
$16.00 USD
Unit price
per
Sale
Sold out
Anne Trubek, founder of Belt Publishing, demystifies the publishing process, offering some insider how-to advice for aspiring authors. "A compact, practical manual ... a wealth of information usually only available to insiders."—The Times Literary Supplement
This slim but insightful guide offers concrete, witty advice and information to authors, prospective authors, and those curious about the publishing industry's inner workings. The chapters are chock full of important advice and information, including:
How advances and royalties really work

 

The surprising methods that actually move books off the shelves

The art of pitching to agents

 

The differences between Big Five and independent presses

The ins and outs of distribution, direct sales, and selling through Amazon.
Written by an industry veteran who's been on both the writing and publishing side, So You Want to Publish a Book? is a refreshing, no-nonsense, and transparent guide to how books get made and sold.
For readers and writers looking for a straightforward guide for publishing, promoting, and selling their work.
Anne Trubek is the founder and publisher of Belt Publishing, and writes the popular newsletter "Notes From a Small Press." She is the author of The History and Uncertain Future of Handwriting and A Skeptic's Guide to Writers' Houses, and the editor of Voices from the Rust Belt, The Cleveland Neighborhood Guidebook, and Rust Belt Chic: The Cleveland Anthology. She lives in Cleveland.
Praise for So You Want to Publish a Book?

"A wonderfully candid, down-to earth description of how a nonfiction book moves from query letter to point of sale."—Ron Charles, Washington Post Book World
"A breezy, accessible guide to book-lovers of all stripes, from aspiring authors to small presses and production newbies. ... A surprisingly comprehensive (and surprisingly funny) overview of a complicated topic."—Publishing Trendsetter
July 28, 2020 | ISBN: 9781948742665 | REFERENCE | PAPERBACK | 5 X 7.25 | 160 PAGES
Share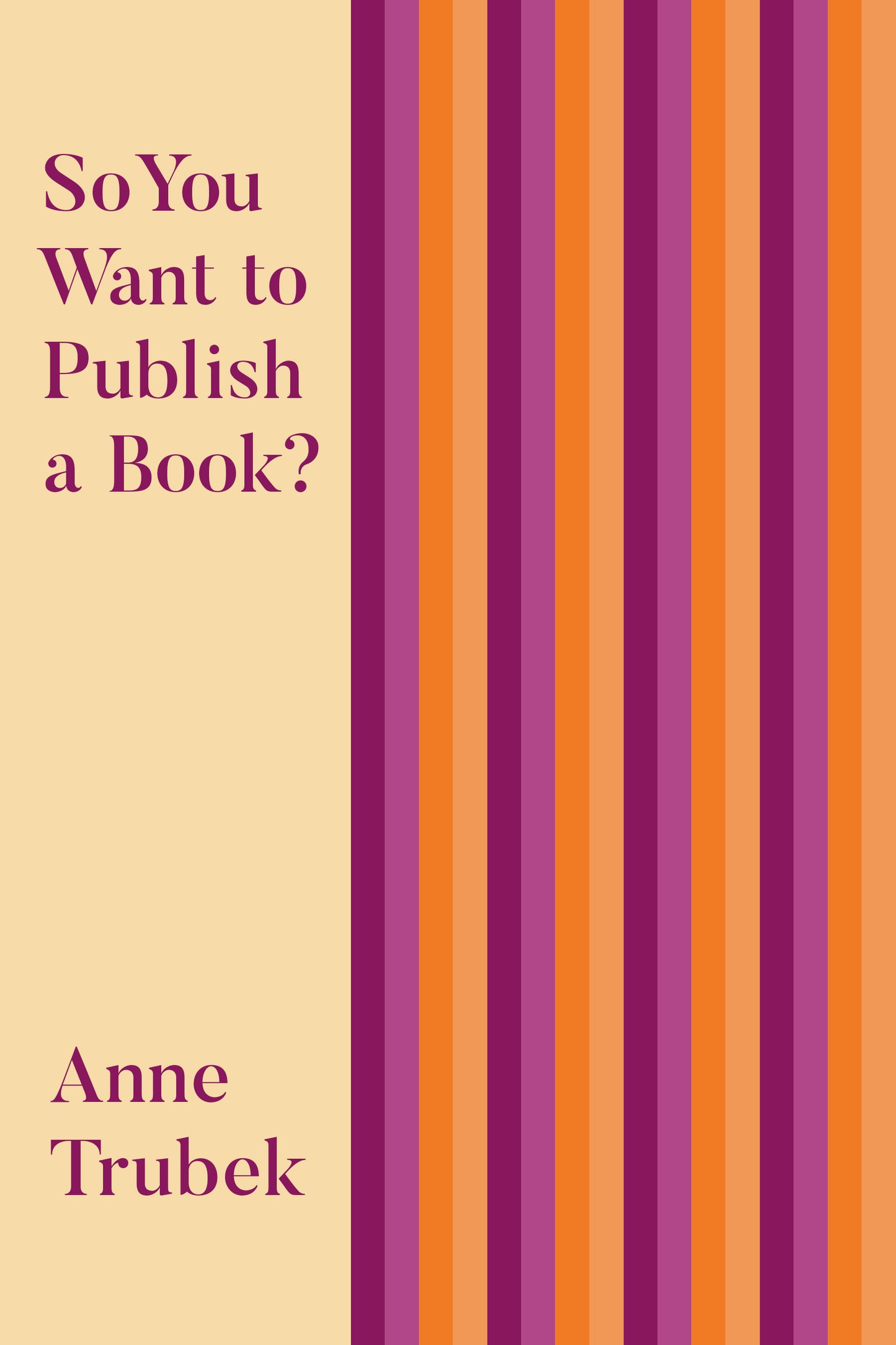 Special Offers and Discounts

Keep up with the newest title, sales, and events (plus the occasional meme) from Belt Publishing by signing up for our newsletter. It's only once a week—no cluttering up your inbox.