Trust the Circle: The Resistance and Resilience of Rubén Castilla Herrera (pre-order)
Regular price
Sale price
$28.00 USD
Unit price
per
Sale
Sold out
Paloma Martinez-Cruz
October 24 2023 
When Rubén Castilla Herrera died suddenly in 2019, he left an acute void in Ohio's grassroots organizing community. Notably at the forefront of many regional social justice campaigns, his life and work still reverberate through the lives of those he fought so hard for: immigrants, refugees, farmworkers, the displaced, and many, many others who refuse to simply comply with injustice.
Synthesizing oral histories, community voices, and ideas from queer Latinidadand migrant worker activism, Trust the Circle details Herrera's intimate and vulnerable way of seeing the world and his role in it as an agent of change. Here, you'll learn about:
·      His childhood in Texas and Oregon, where he and his siblings were forced into agricultural labor after the early death of their mother, and where Herrera first encountered the Chicano activism of César Chávez and Dr. José Ángel Gutiérrez.
·      His move to Columbus, Ohio, and the development of his unique circle-based leadership approach.
·      His coming-out as a queer Latinx man in middle age.
·      His tireless work toward the end of his life to help provide sanctuary for undocumented migrants during the Trump administration.
 Marked by the voices and remembrances of those who knew Herrera best, Trust the Circle is a biography about one grassroots organizer and the profound changes he was able to accomplish. But it's also about the ways that an intersectional and inclusive approach to organizing can be applied anywhere there is injustice.
Paloma Martinez-Cruz, professor of Latinx cultural studies at the Ohio State University, is the author of Food Fight! Millennial Mestizaje Meets the Culinary Marketplace (2019) and Women and Knowledge in Mesoamerica: From East LA to Anahuac (2011). 
| 978-1953368607 | October 24 2023 | 28.00 | 6 x 9 | paperback
Distributed by PGW/Ingram. Hardback available for the library market. 
Share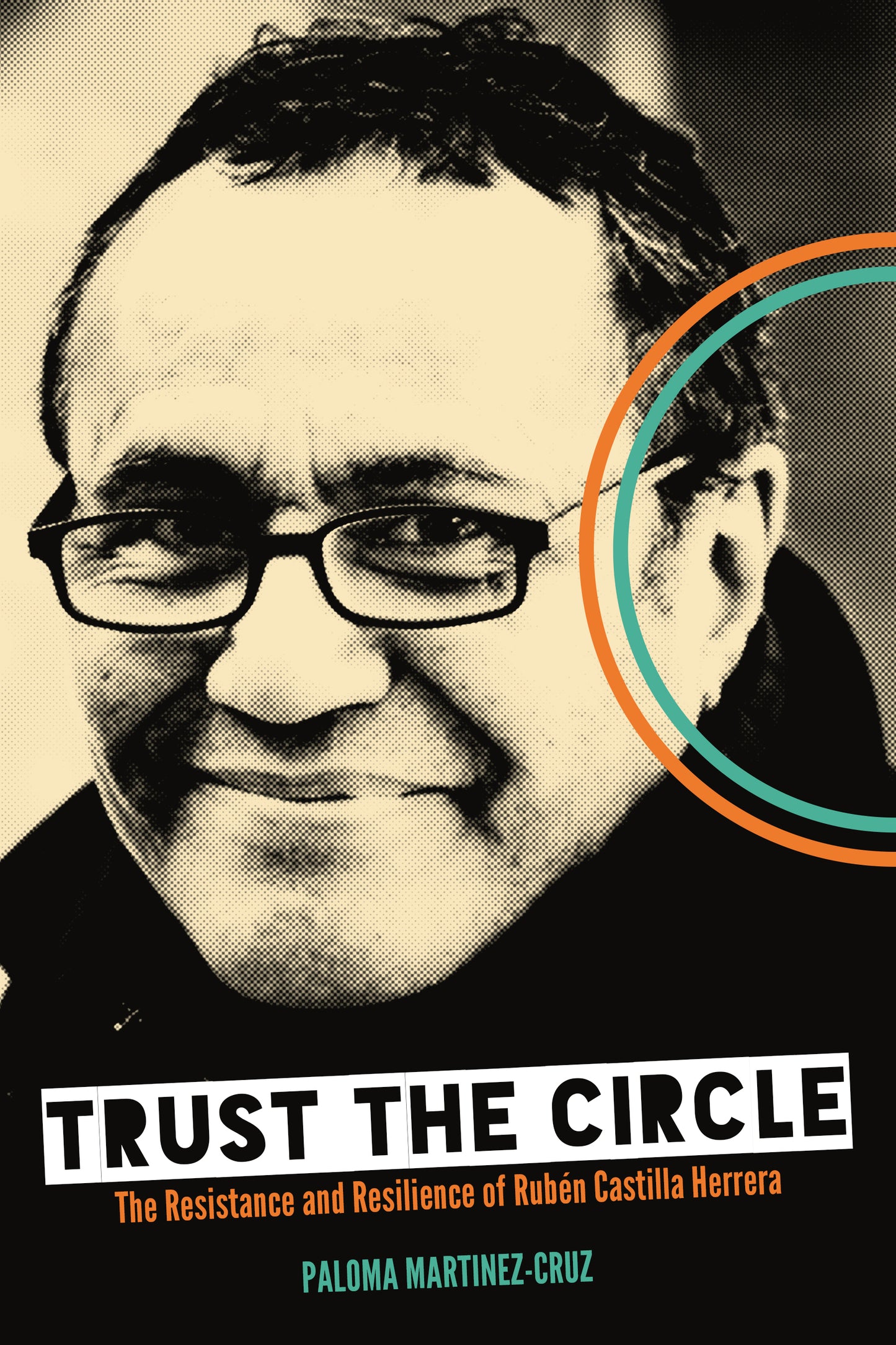 Special Offers and Discounts

Keep up with the newest title, sales, and events (plus the occasional meme) from Belt Publishing by signing up for our newsletter. It's only once a week—no cluttering up your inbox.