The Fastest Bicycle Rider in the World
Regular price
Sale price
$20.00 USD
Unit price
per
Sale
Sold out
The Fastest Bicycle Rider in the World: The Story of a Colored Boy's Indomitable Courage and Success against Great Odds
Marshall W. "Major" Taylor
Introduction by Zito Madu
March 7, 2023

The true story of Marshall "Major" Taylor, who overcame racial prejudice to become one of the most dominant cyclists in history. Part of Belt's Revival series and with an introduction by Zito Madu.
The Fastest Bicycle Rider in the World, which Taylor self-published in 1928, gives a riveting first-person account of Taylor's rise to the highest echelons of professional cycling. Born in Indianapolis, he eventually became the first African American cycling world champion, going on to set seven world records in the sport. 
Readers will learn about Taylor's exploits as an athlete, including his early taste of success in a grueling six-day race, his unparalleled dominance as a sprinter, and some of his most bitter defeats. But the man who achieved international fame as the "Black Cyclone" also details the extreme prejudice he faced both on and off the track. It's a story about one of the greatest athletes in American history but also a moving testament to Taylor's resilience and determination in the face of overt racism and seemingly impossible odds. 
As he tells us himself, "I am writing my memoirs . . . in the spirit calculated to solicit simple justice, equal rights, and a square deal for the posterity of my down-trodden but brave people, not only in athletic games and sports, but in every honorable game of human endeavor." 
ISBN: 978-1-953368-46-1| 5.5x8 | Price: $24.00
Share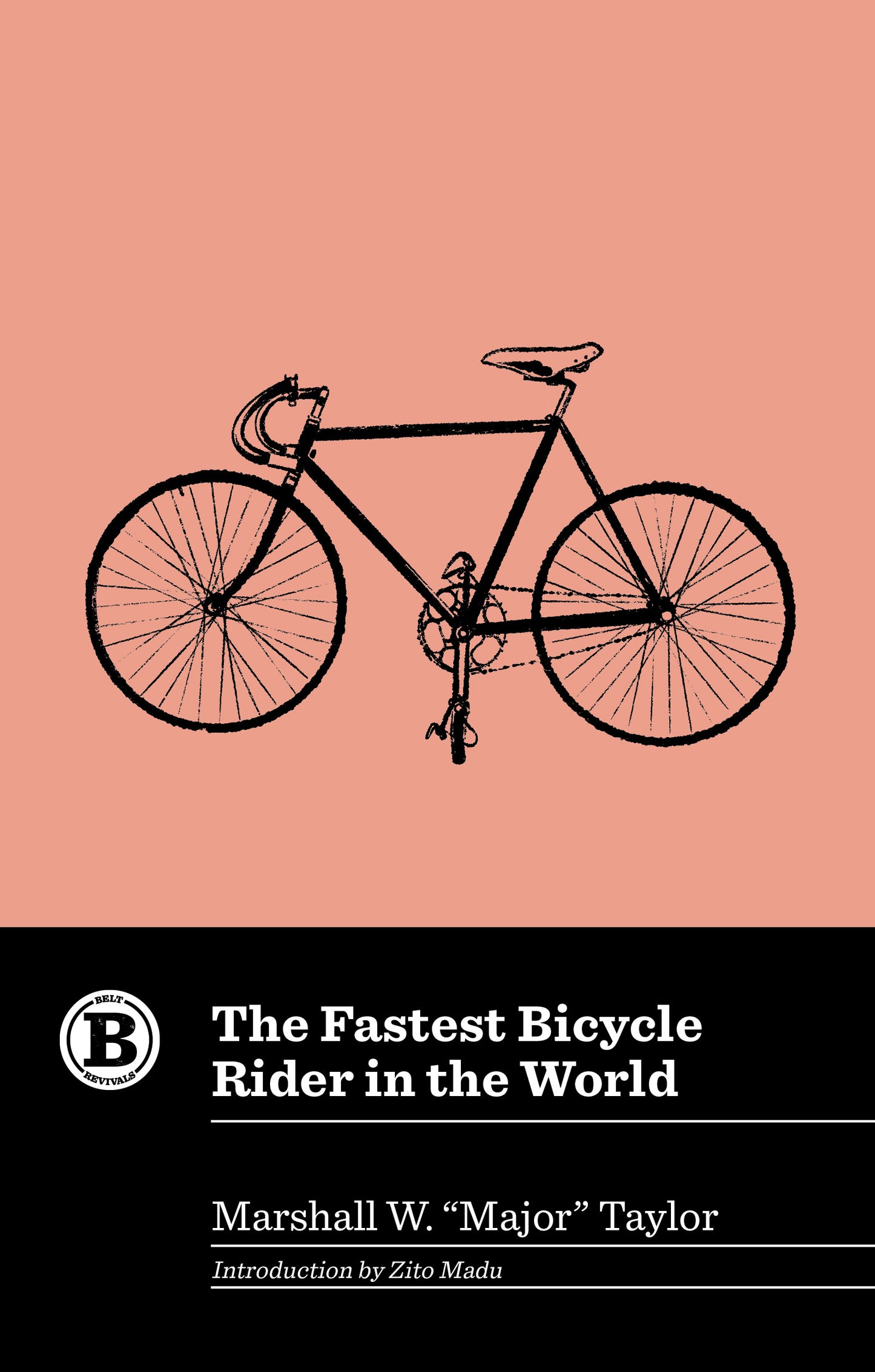 Special Offers and Discounts

Keep up with the newest title, sales, and events (plus the occasional meme) from Belt Publishing by signing up for our newsletter. It's only once a week—no cluttering up your inbox.