The Belt Cookie Table Cookbook
Regular price
$14.95 USD
Sale price
$15.00 USD
Unit price
per
Sale
Sold out
By Bonnie Tawse with a foreword by Beth Kracklauer
The Belt Cookie Table Cookbook celebrates the Rust Belt tradition of the cookie table with forty-one classic recipes from authentic Mahoning Valley cooks.
What's a cookie table? Funny you should ask! The cookie table is a tradition beloved by residents of Youngstown, Pittsburgh, and parts in between. It has its roots in a time when wedding cakes were far too dear for newly arrived immigrants to purchase. Instead, family and friends showed their love for a bride and groom by baking from scratch hundreds (sometimes thousands) of cookies and other small sweet treats to be shared at the reception.
The Belt Cookie Table Cookbook includes cookies from different cultures, cookies with different textures, spices, shapes, and a trove of interesting backstories. Simple cookies, ridiculously indulgent cookies, experimental cookies―they're all here. And most of all, this cookbook shares the tradition of the cookie table, a heartfelt way of building community that has endured through generations. In the tradition of the community cookbook. Author Bonnie Tawse, a former Atlas Obscura Field Agent, collects 41 recipes that include everything from pizzelles to potato chip cookies. Buy it with Belt's Car Bombs to Cookie Tables: The Youngstown Anthology for the full experience!
A wonderful testament to a local baking tradition of the Midwest and a must for any kitchen large or small.
Author Bonnie Tawse is a writer and home baker committed to exploring the connections between food, community, and culture. She has co-hosted a Nordic Dinner series, is a former Atlas Obscura Field Agent, and helped establish children's organic gardens in parks all over Chicago. Her writing has appeared in TimeOut, Chicago Kids, Chicago Parent, and for institutions such as the Cultural Landscapes Foundation and the Lurie Garden.
Foreword by Beth Kracklauer, food and drinks editor for the Wall Street Journal weekend edition.
Praise for The Belt Cookie Table Cookbook:
"All of these [recipes] along with the poignant and heartwarming stories behind each recipe, are waiting for you
"—The Toledo Blade
June 30, 2020 | ISBN: 9781948742832 | COOKBOOK | PAPERBACK | 4.75 X 6.75 | 112 PAGES
See also: 
Share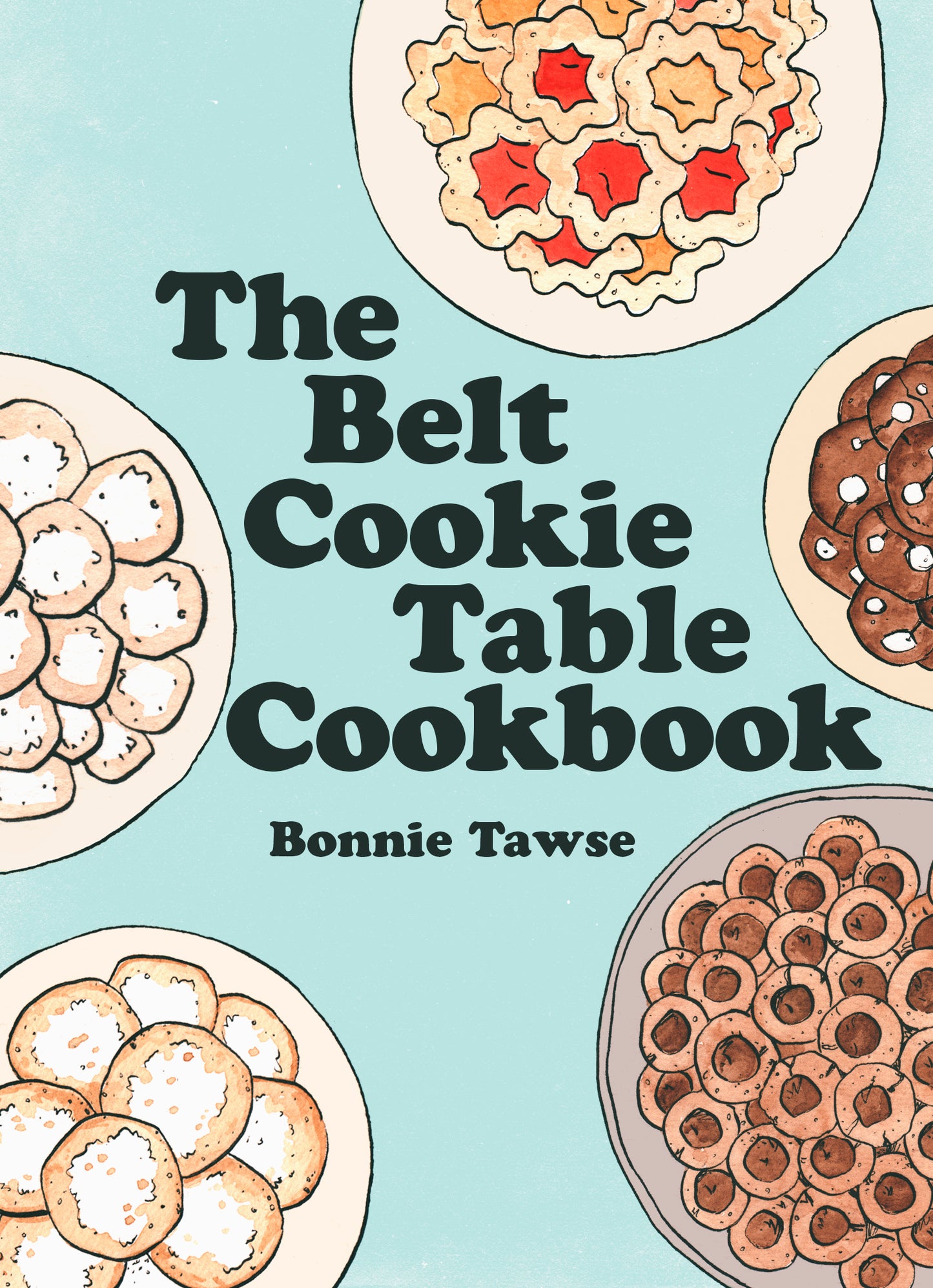 Special Offers and Discounts

Keep up with the newest title, sales, and events (plus the occasional meme) from Belt Publishing by signing up for our newsletter. It's only once a week—no cluttering up your inbox.