The Artificial Man and Other Stories
Regular price
Sale price
$14.00 USD
Unit price
per
Sale
Sold out
By Clare Winger Harris
With a new introduction by Brad Ricca

PART OF THE BELT REVIVALS SERIES
A new collection from a trailblazing writer of science fiction.
Science fiction has historically been seen as a man's game, but from the very beginning, women have made their indelible mark on the genre. Alongside sci-fi pioneers like Mary Shelley and C. L. Moore, we should now add Clare Winger Harris, whose pulp stories in the early twentieth century paved the way for modern woman sci-fi writers such as Ursula K. Le Guin and Margaret Atwood.
In Harris's world, you'll find gigantic insects, martians looking to steal Earth's water, and time travel to ancient Rome. Scholar Brad Ricca assembles ten of Harris's greatest short stories here, including "The Fifth Dimension," "The Fate of the Poseidonia," "The Menace of Mars," and "The Vibrometer." Their ideas are as fresh today as when Harris originally wrote them a century ago.
A wonderful collection by a little-known master of science fiction, this book will hold interest for feminist readers and scholars of sci-fi alike.
Clare Winger Harris (1891–1968) was an early science fiction writer whose short stories were published during the 1920s. She is credited as the first woman to publish stories under her own name in science fiction magazines. Her stories often dealt with characters on the "borders of humanity" such as cyborgs. A native of Illinois, she died in Pasadena, California at age seventy-seven.
Praise for The Artificial Man and Other Stories:
"The tales that appear in The Artificial Man and Other Stories are not new. In fact, they're fast approaching a century old. Yet, much like Asimov, Clare Winger Harris' stories possess something of the eternal. [...] And much like the works of Isaac Asimov, they have retained their power to spark the imagination. Fans of the genre, regardless of whether they are familiar with Harris, will most certainly enjoy this collection of short stories." —Tangent Online
See also: 
Share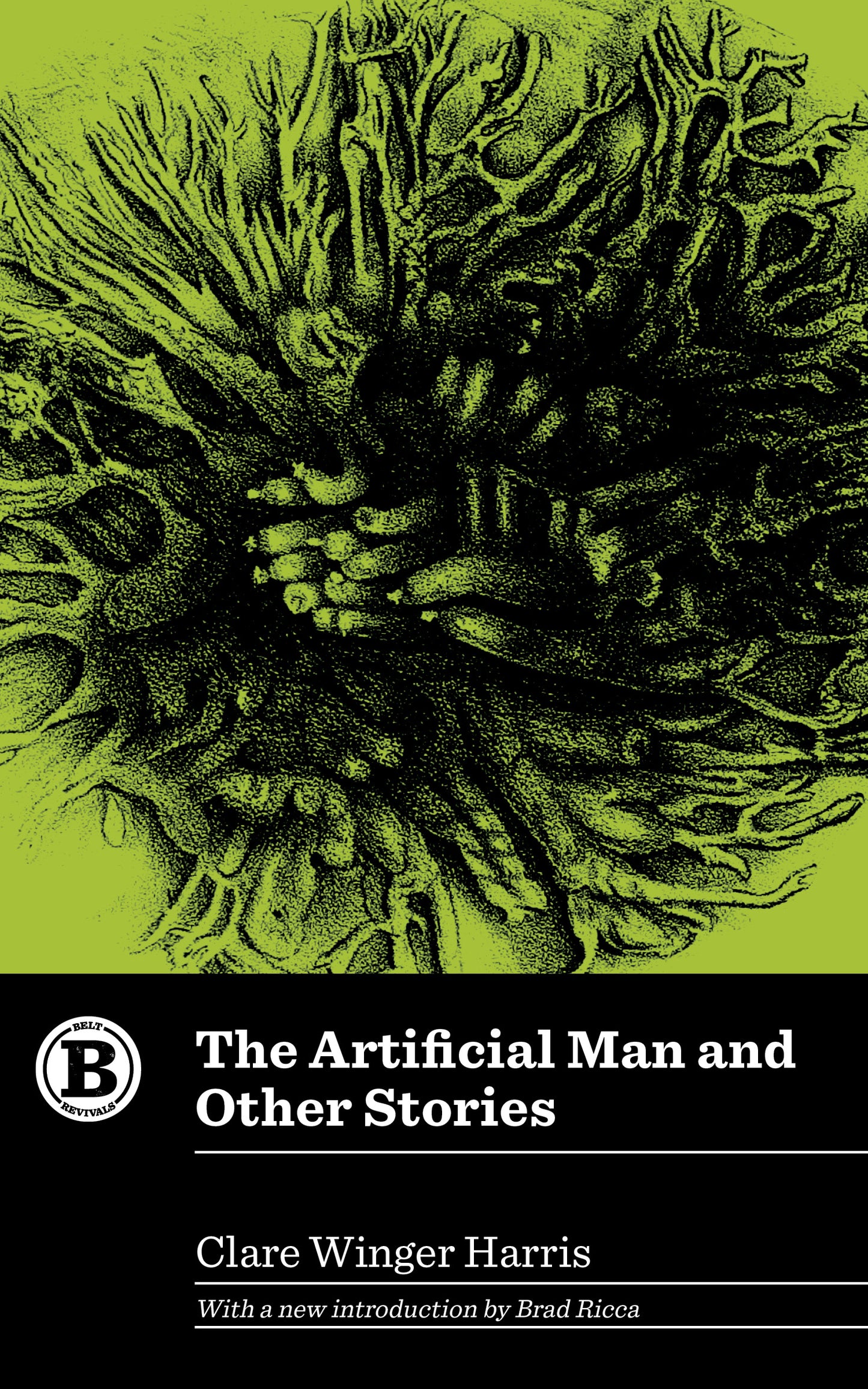 Special Offers and Discounts

Keep up with the newest title, sales, and events (plus the occasional meme) from Belt Publishing by signing up for our newsletter. It's only once a week—no cluttering up your inbox.