Team Building: A Memoir about Family and the Fight for Workers' Rights
Regular price
Sale price
$17.95 USD
Unit price
per
Sale
Sold out
June 13, 2023
Ben Gwin
A firsthand account of the organizing effort inside one of the world's largest tech companies and its impact on one Pittsburgh family. 
In 2019, Ben Gwin played an integral role in organizing the contract workers at Google's Pittsburgh offices. In Team Building, he takes us inside the employees' fight for better benefits and more flexible scheduling, offering us a candid account of today's labor movement and the forces in America that aim to divide workers and maintain the status quo.  
But this is also a personal story of struggle and triumph. As Ben works with the union, he's suddenly faced with the prospect of raising his teenage daughter alone after her mother dies of a drug overdose. As he juggles work and the challenges of single fatherhood, he offers us a frank portrait of daily American life, where it sometimes feels like every moment is an uphill battle. 
Expertly crafted and tightly structured, Team Building artfully explores the ways our working conditions reach deeply into our lives outside the office. It's an honest and ultimately hopeful look at the importance of building solid foundations with the teams that matter most. 
__
Ben Gwin is the author of the novel, Clean Time: The True Story of Ronald Reagan Middleton (Burrow Press, 2018). His fiction and essays have appeared in the Normal School, Lit Hub, the Rumpus, and other venues. He is the editor of The Pittsburgh Neighborhood Guidebook (Belt). He lives in Pittsburgh with his daughter.
9781953368331 | June 13, 2023| Distributed by PGW/Ingram | $17.95 | Paperback | 5 x 7 | 
For publicity and other inquiries, contact Phoebe at phoebe@beltmag.com 
—
Advanced praise for Team Building: 
"This engaging memoir goes beyond detailing a period in Gwin's life, also offering a forthright take on the frustrations of the contract worker. It's an essential piece for understanding the fight for labor rights. Gwin's resolve shines through in this moving tale." —Philip Zozzaro, Booklist
"Written with clarity and drive, [Team Building] provides a how-to guide to unionizing, as Gwin gets into the nitty-gritty of the hurdles and landmines obstructing the path to collective bargaining." —Jody DiPerna, PINJ
"Team Building is a fascinating and important story about work and life in the tech trenches of America today and the very real implications of corporate greed and the opioid crisis on one family in Pittsburgh. Ben Gwin gives a clear-eyed account of his time helping to organize the contract workers at Google Pittsburgh while raising his daughter in the wake of her mother's death by overdose. With obstacles around every corner, Team Building tells the story of an unlikely victory scratched out one vote, post-softball game Wendy's meal, or scratch single at a time." —Dave Housley, author of The Other Ones and Massive Cleansing Fire
"Team Building strips the veneer off the tech industry and the revival it's supposedly brought to cities like Pittsburgh. More than this, though, it shows—powerfully and intimately—how these disappointments can lead to something new: solidarity and power for workers." —Gabriel Winant, author of The Next Shift: The Fall of Industry and the Rise of Health Care in Rust Belt America
"A must-read for anyone interested in how capitalism and the gig economy have failed us and what we can do to persevere." —Christine Stroud, author of The Buried Return
Share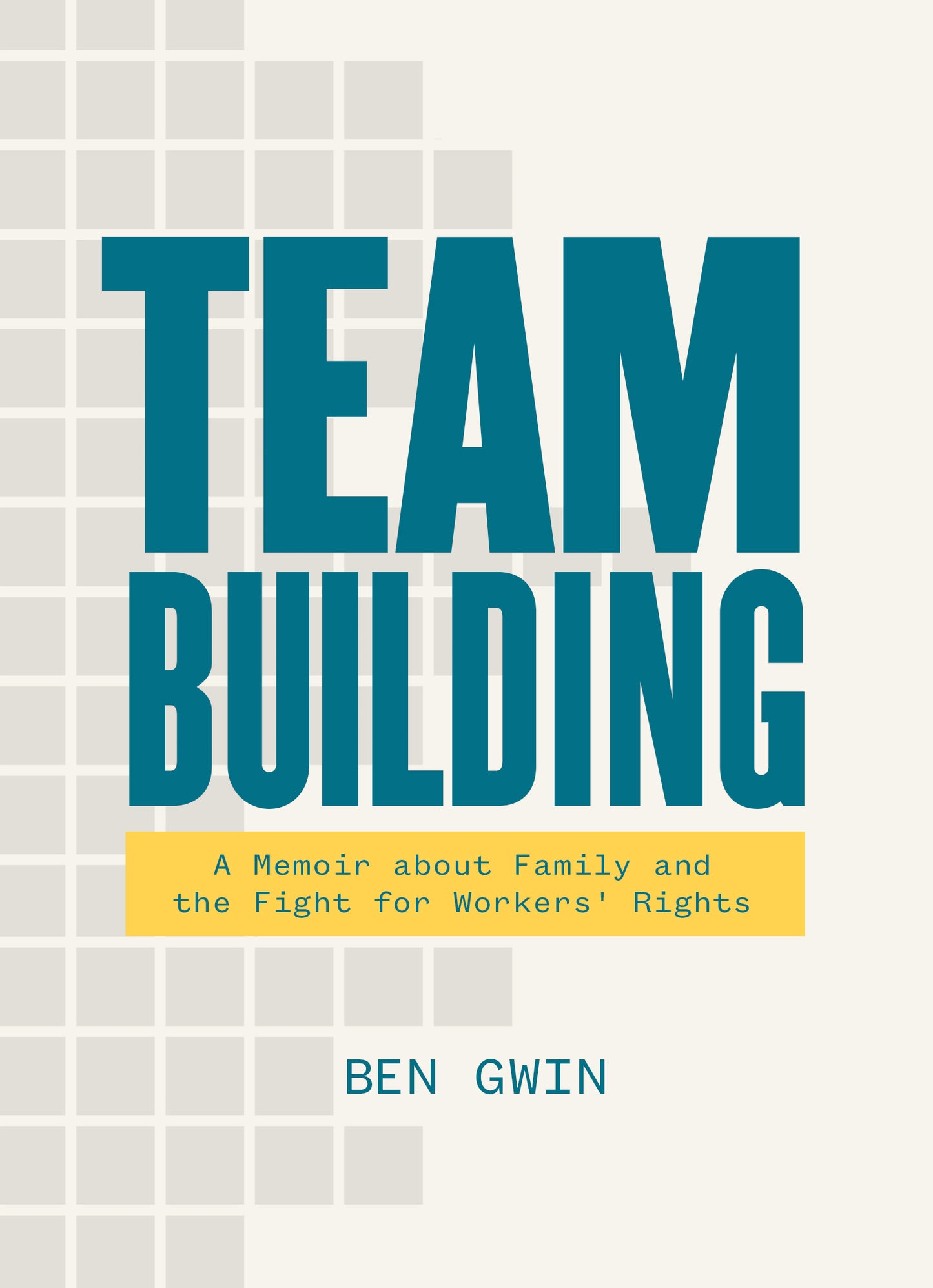 Special Offers and Discounts

Keep up with the newest title, sales, and events (plus the occasional meme) from Belt Publishing by signing up for our newsletter. It's only once a week—no cluttering up your inbox.