Poor White
Regular price
Sale price
$14.95 USD
Unit price
per
Sale
Sold out
By Sherwood Anderson
With a new introduction by John Lingan, author of Homeplace

PART OF THE BELT REVIVALS SERIES
Published one year after Winesburg, Ohio, Sherwood Anderson's greatest novel offers a bleak portrait of luck and modernization in middle America. 
After a childhood living in poverty, Hugh McVey moves from Missouri to the agrarian town of Bidwell, Ohio, hoping to become an inventor. There, he develops a mechanical cabbage planter to ease the burden of famers, but an investor in town exploits his product and it eventually fails. His next invention, a corn cutter, makes him a millionaire and transforms Bidwell into a center of manufacturing. McVey, perennially lonely and ruminative, eventually meets Clara Butterworth, who attends college at nearby Ohio State and is perennially harassed by her potential suitors. But McVey is plagued by the search for love in a new America overrun by lifeless machines. Published in 1920, Poor White has a modernist sensibility and a realist attention to everyday life but also an eerily contemporary resonance. 
A perfect distillation of how industrialization changed small-town America, Poor White is a little-known classic of American literature from the author H. L. Mencken dubbed "America's Most Distinctive Novelist." 
Praise for Poor White:
"Belt Revivals wisely brings Anderson back onto the radar during this political moment" —New York Times


"For the past five years, a small press called Belt Publishing has been bringing out intriguing nonfiction books about the Midwest; now they've started a new series called "Belt Revivals," to publish classic Midwestern fiction as well as nonfiction." —Maureen Corrigan, NPR

"Poor White's thoughts on wealth and fortune might feel contemporary, but that alone wouldn't be enough if a reader wasn't compelled to find out what happened to Hugh McVey, 'born in a little hole of a town stuck on a mud bank on the western shore of the Mississippi River in the State of Missouri.' It's a foreboding beginning for a story that pays careful attention to what it meant (and means) to live in the Midwest, open to both its charms and its challenges." —Sarah Laskow, The Millions
Share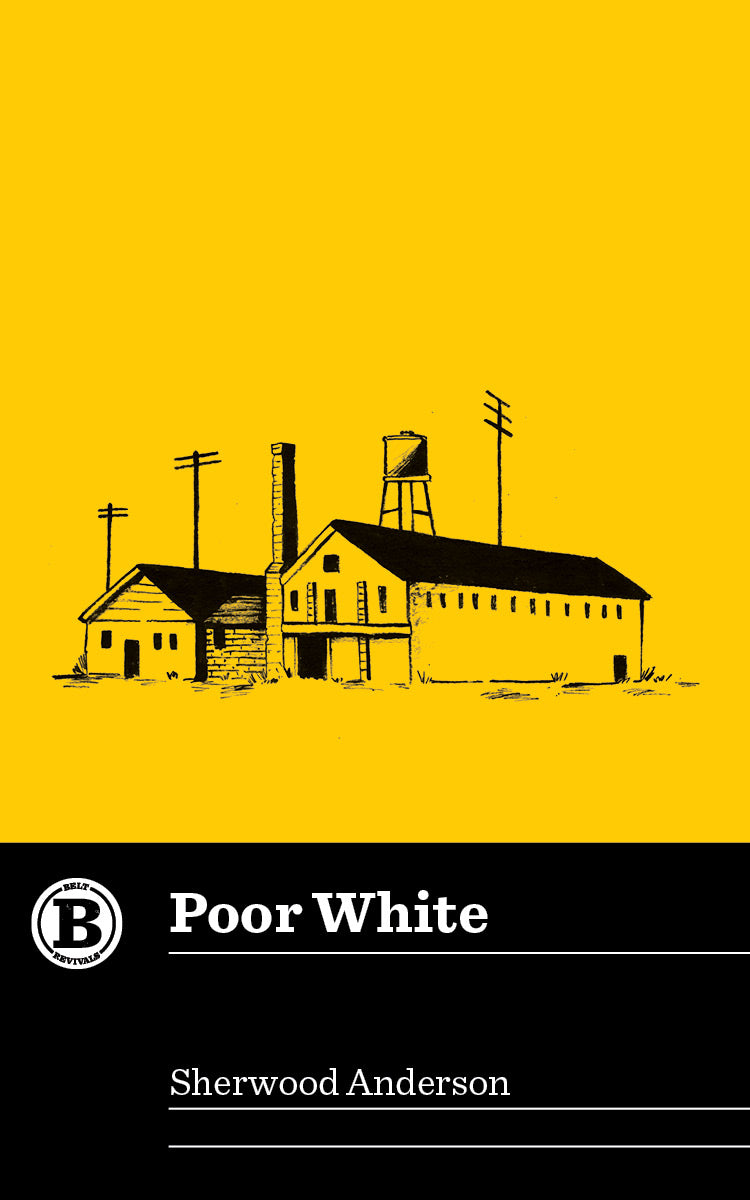 Special Offers and Discounts

Keep up with the newest title, sales, and events (plus the occasional meme) from Belt Publishing by signing up for our newsletter. It's only once a week—no cluttering up your inbox.