One of Ours
Regular price
Sale price
$14.95 USD
Unit price
per
Sale
Sold out
By Willa Cather 
With a new introduction by Rebecca Onion
PART OF THE BELT REVIVALS SERIES
Winner of the Pulitzer Prize in 1923, One of Ours is the story of Claude Wheeler, the son of a Nebraska farmer. As a young man, Claude is dissatisfied with Nebraska farm as well as his marriage to a childhood friend, desperate for a more cosmopolitan life. When America joins the Great War, Claude decides to enlist, where he finds excitement and fulfillment—as well as tragedy—on the battlefield. 
One of Ours was considered a failure by some male critics of the day: H. L. Mencken said it "drops to the level of a serial in The Lady's Home Journal, fought out not in France, but on a Hollywood movie-lot," and Ernest Hemingway panned Cather for not having experienced the front-line herself. However, the Pulitzer committee considered it the greatest novel of the year, and this accessible, dramatic novel sold many more copies than Cather's more famous ones, O, Pioneers! and My Antonia. 
See also: 
Share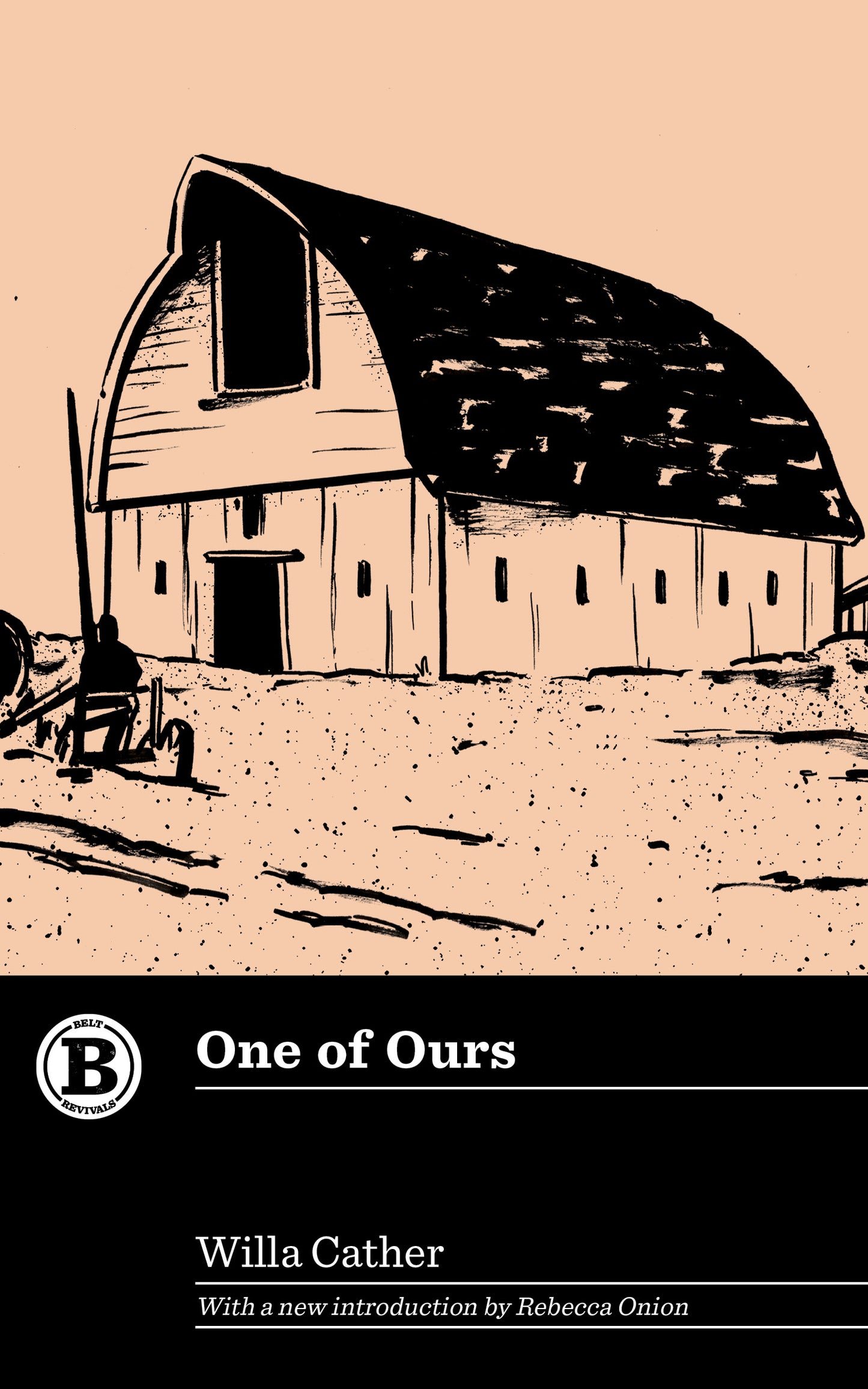 Special Offers and Discounts

Keep up with the newest title, sales, and events (plus the occasional meme) from Belt Publishing by signing up for our newsletter. It's only once a week—no cluttering up your inbox.