How to Live in Detroit Without Being a Jackass, Second Edition
Regular price
Sale price
$5.00 USD
Unit price
per
Sale
Sold out
By Aaron Foley
In one of Curbed: Detroit's Top 11 Books about Detroit, Aaron Foley, editor of The Detroit Neighborhood Guidebook, offers the definitive inside look at one of America's most talked-about and least understood cities. 
With a wry sense of humor, Foley, a native Detroiter, walks you through the most difficult questions about the Motor City, offering seven simple rules for making it there. Perfect for coastal transplants, wary suburbanites, unwitting gentrifiers, or start-up disruptors, this recently updated guidebook offers advice on everything from the glories of Vernors ginger ale to how to rehab a house to how to not sound like an uninformed racist. In twenty short chapters, Foley walks you through:
How Detroiters do business

The unofficial guide to enjoying Faygo

How to be gay in Detroit

How to raise a Detroit kid

How to party in Detroit
Both hilarious and insightful, this no-frills look at Motown is written for those who live there but also, as Vanity Fair put it, "for anyone participating in contemporary global urbanization who would like to avoid behaving like a subjugating dick." 
More praise for How to Live in Detroit Without Being a Jackass:
"The picture Foley paints isn't always pretty, but it's always real. All readers
―
native Detroiters and new arrivals, citizens of American and residents of outer Mongolia
―s
hould thank him for telling it like it is."
―
The Millions
"A vital public service, and it's easy to see why. ... [Foley] writes with wit, verve, and bluntness."
―
Deadline Detroit
"Aaron Foley's book is essential reading for anyone who cares about America's cities and the racial and demographic differences that divide us. Foley delivers truths with humor and honesty." ―Celeste Headlee, broadcaster
Distributed by Publishers Group West
Aaron Foley is a writer and Detroit native. In 2017, he was appointed as the City of Detroit Government's chief storyteller, a position created for him by Mayor Mike Duggan to tell the stories of Detroiters citywide. Prior to that appointment, he has served as the editor of BLAC Detroit Magazine and has written for Jalopnik, MLive, and several other publications. His Detroit Neighborhood Guidebook was published by Belt in 2017.
OCTOBER 18, 2018 | ISBN: 978-1948742313 | GUIDE | PAPERBACK | 6 x 9 | 288 PAGES
See also: 
Share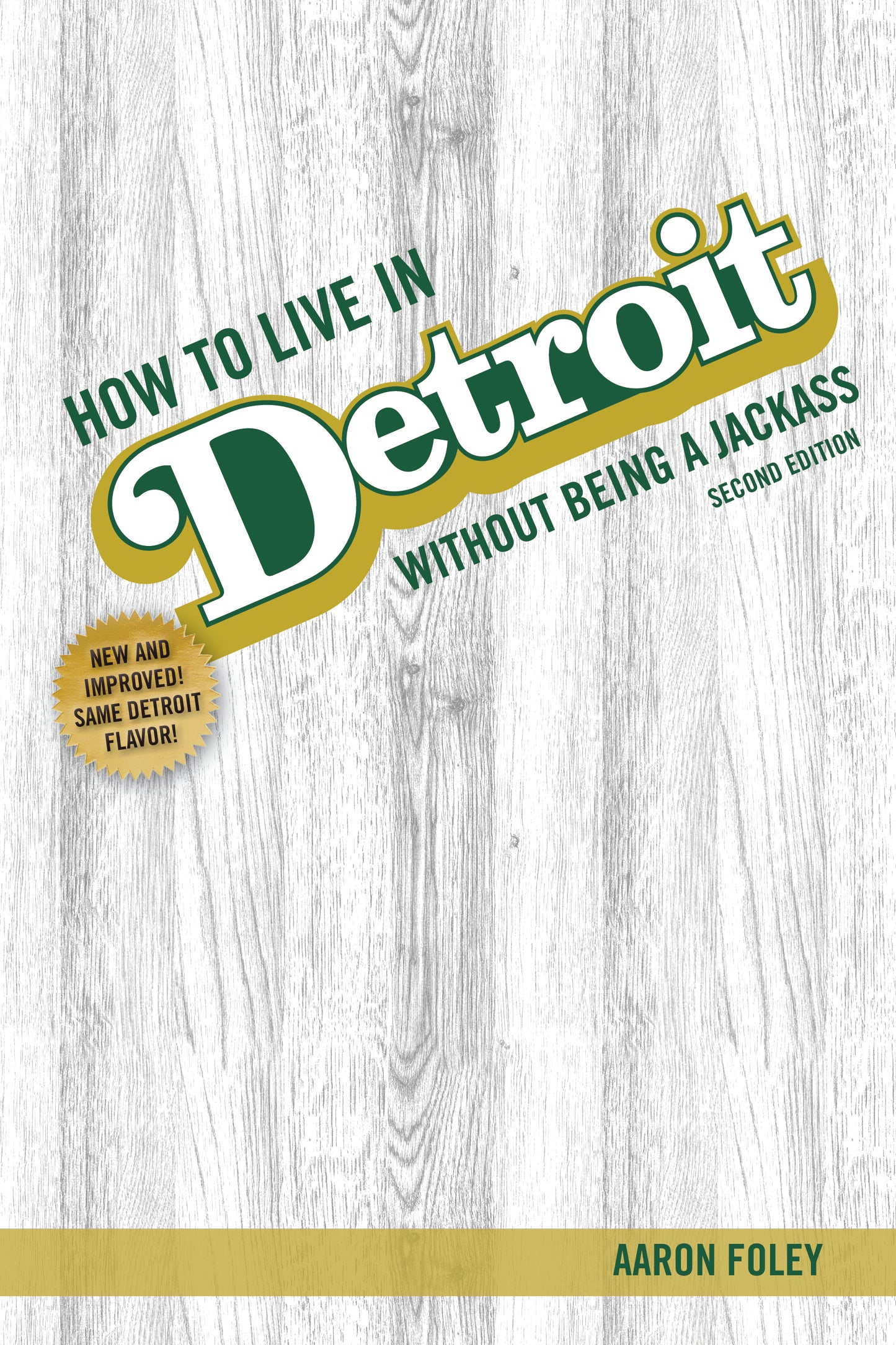 Special Offers and Discounts

Keep up with the newest title, sales, and events (plus the occasional meme) from Belt Publishing by signing up for our newsletter. It's only once a week—no cluttering up your inbox.