Dreadful Sorry: Essays on an American Nostalgia
Regular price
Sale price
$16.95 USD
Unit price
per
Sale
Sold out
March 1, 2022
"Consistently charming." —Dorian Fox, Los Angeles Review of Books
Candid essays on personal and cultural American nostalgia, focusing on the author's working-class, Rust Belt family history. 

What does it mean to be nostalgic for the American past? The feeling has been co-opted by the far right ("Make America Great Again," after all, is a plea for the past), and associated with violent periods of our country's history when white supremacy was even more dominant than today.  Can a liberal white woman still be sentimental about her childhood, her European immigrant family history, her working-class upbringing? 
In Dreadful Sorry, Jennifer Niesslein explores her "nostalgia problem" with grace and curiosity. The essays recount her thoughts upon rewatching Little Women with her sisters and mother, her hand-to-mouth childhood, the effect being "not the right kind of white" had on her Polish immigrant ancestors in the U.S, and her family's own racism. Niesslein weaves together personal and structural questions of class, whiteness, history, and family with humor and charisma. 
A book for anyone who wants to think about their relationship to their childhood, family history, and place. 
Jennifer Niesslein is the editor and founder of the website Full Grown People, editor of two FGP anthologies, and author of one memoir. Originally from western Pennsylvania, she lives in Charlottesville, Virginia.
Praise for Dreadful Sorry:
"In this time of reckoning around race, the past, the present, and the future, Niesslein looks inward, and the result is a candid, unflinching, deeply personal meditation on whiteness, family, and history. These essays are revelatory, raw, and real, everything good storytelling should be."—Deesha Philyaw, author of The Secret Lives of Church Ladies
"Niesslein is a nuanced thinker, and she honors the tremendous complexity of nostalgia in the nine essays contained within this book." —Beth Kephart, Cleaver Magazine
"Jennifer Niesslein's fearless, beautiful Dreadful Sorry takes on American myths, childhood memories, family history, and ghosts personal and public with wit, love, and a journalist's flair. "Dreadful Sorry" invites us to consider the nostalgia we create for future generations. This book is a wonder in all the best ways."—Jessica Handler, author of The Magnetic Girl
"Niesslein's brilliant ancestral memoir is both searchingly personal and slyly political, and it asks the hardest questions about privilege and its haunting, murderous history. It's a book about longing for the past even as it's also a meditation on the dangers of that very longing, and it's also just a totally delightful read: wryly hilarious and candidly, quietly illuminating. I loved it."—Catherine Newman, author of Waiting for Birdy and How to Be a Person 
"[A] breezy and charm-filled book." —Brian O'Neill, Chicago Review of Books
"[An] inviting and down-to-earth collection. [. . .] With honesty, humor, and an earnest passion that shines through her words, Niesslein reflects upon stories of the past with the hope of a better future." —Kait Walser, Hippocampus Magazine

"The true strength of Niesslein's collection [lies] in her deeply personal and lovingly written ruminations on her own memories." —Grace Kennedy, Broad Street Review
MARCH 1, 2022 | ISBN: 978-1-953368-03-4 | ESSAYS | 5 x 7 | PAPERBACK | 162 PAGES
Share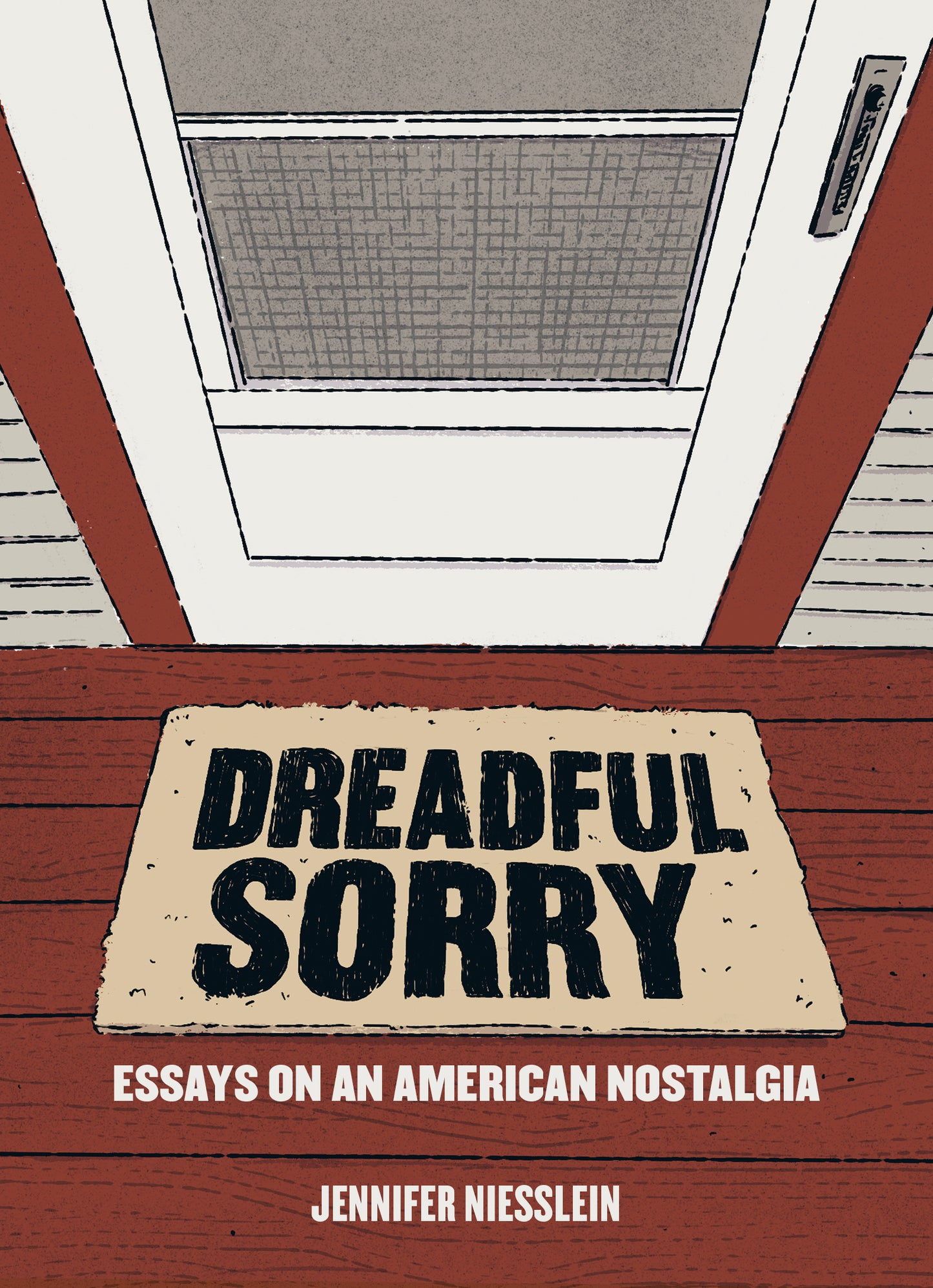 Special Offers and Discounts

Keep up with the newest title, sales, and events (plus the occasional meme) from Belt Publishing by signing up for our newsletter. It's only once a week—no cluttering up your inbox.