Detroit Neighborhood Guidebook
Regular price
Sale price
$20.00 USD
Unit price
per
Sale
Sold out
Edited by Aaron Foley
Part of Belt's Neighborhood Guidebook Series, The Detroit Neighborhood Guidebook is an exploration of the Motor City's hidden corners told by the people who live and work there.
It seems like everybody in Detroit thinks they know the city's neighborhoods, but because there are so many, their characteristics often become muddled and the stories that define them are often lost. Edited by Aaron Foley, the author of How to Live in Detroit Without Being a Jackass, The Detroit Neighborhood Guidebook is a genuinely felt, wide-ranging collection that gives unique perspective on a city that many people think they have figured out. A homegrown portrait about the lesser-known parts of the city, it showcases the voices and people who make up:
Cass Corridor

West Village

Minock Park

Warrendale

Hamtramck

and almost every other spot in the city
With short essays and poems by Zoe Villegas, Drew Philip, Hakeem Weatherspoon, Marsha Music, Ian Thibodeau, and dozens of others. See the Table of Contents here.
Aaron Foley grew up in Detroit, which gives him more street cred than a lot of others. He is the founding director of the Black Media Initiative at the Center for Community Media at the Newmark Graduate School of Journalism at CUNY. Previously, he was a John S. Knight Journalism Fellow at Stanford University, chief storyteller for the City of Detroit, and editor of BLAC Detroit Magazine. He has written about Detroit for several local and national publications including CNN, Jalopnik, and MLive. He is the author of How to Live in Detroit Without Being a Jackass and the forthcoming novel Boys Come First.
AUGUST 21, 2017 | ISBN: 978-0998904139 | US STATE AND LOCAL HISTORY | PAPERBACK | 6 x 9 | 152 PAGES
See also: 
Belt Neighborhood Guidebook Bundle
Share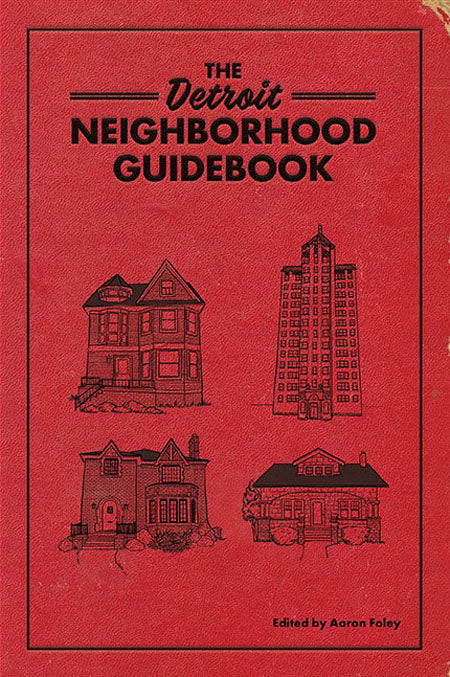 Special Offers and Discounts

Keep up with the newest title, sales, and events (plus the occasional meme) from Belt Publishing by signing up for our newsletter. It's only once a week—no cluttering up your inbox.