Democratizing Cleveland: The Rise and Fall of Community Organizing in Cleveland, Ohio 1975-1985
Regular price
Sale price
$20.00 USD
Unit price
per
Sale
Sold out
Randy Cunningham, founding member of the Cuyahoga County Progressive Caucus, details one of the greatest examples of mass civic and democratic education in Cleveland's history.
Democratizing Cleveland: The Rise and Fall of Community Organizing in Cleveland, Ohio, 1975–1985, is the result of almost fifteen years of research on the community organizing movement in Cleveland that put neighborhood concerns and neighborhood voices front and center. Cunningham, who has lived and worked in Cleveland for years, describes a thriving decade of social movements and community groups built around civil disobedience. Many of these groups, led by women, were able to unite predominantly white and black neighborhoods in a common cause. Cunningham walks us through the origin of community organizing and the movement's major campaigns and transitions, including:
insurance and bank redlining

community development and urban renewal programs

the movement's decline during the Reagan administration.
Originally published in 2007 by Arambala Press, this important work is being reprinted by Belt Publishing for a new generation of activists, planners, urbanists, and organizers. It's a great reminder that activism is the pulse of democracy.
Praise for Democratizing Cleveland:
"Democratizing Cleveland provides the best and most detailed description I know of concerning the trials and tribulations facing activists who try to organize grass roots neighborhood power in major American cities. I urge activists and researchers alike to read this book as a starting point for finding new directions for their work."—G. William Domhoff, Research Professor in Sociology, University of California, Santa Cruz and author of Who Rules America? 
"Here in all its richness are the roots of organizing, the early funding patterns, the conflicts among various groups and individuals and the reaction of a powerful business community that was challenged as never before.  This book is essential to an understanding of not only the Cleveland neighborhood scene, but the impact of neighborhood organizing on cities across the nation."—Norman Krumholz, Professor, Levin College of Urban Affairs, Cleveland State University
___
Standing in the middle of a demonstration protesting Kent State and the war in Vietnam at the University of Missouri in 1970, Randy Cunningham looked around and thought "Damn, this is interesting!" He has been both an activist and a writer about activists and activism ever since. Cunningham is retired from working in the non-profit housing field and lives on Cleveland's West Side with his wife whom he met in a meeting.  He is a founding member of the Cuyahoga County Progressive Caucus and still considers activism interesting and a source of great stories. 
JUNE 26, 2018 | ISBN: 978-1948742276 | POLITICS & ACTIVISM | PAPERBACK | 6 x 9 | 192 PAGES
See also: 
Share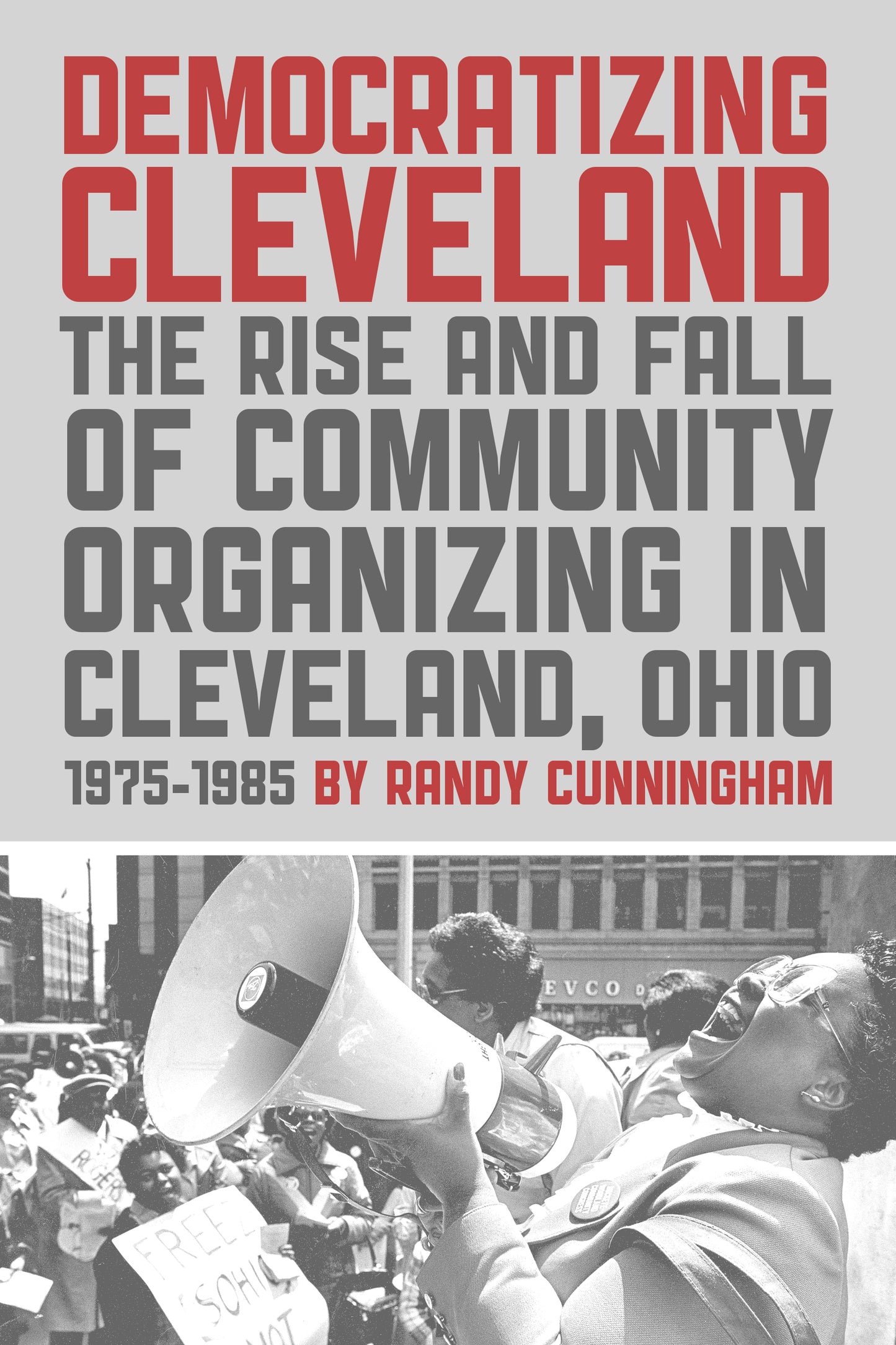 Special Offers and Discounts

Keep up with the newest title, sales, and events (plus the occasional meme) from Belt Publishing by signing up for our newsletter. It's only once a week—no cluttering up your inbox.