Cat and Bird
Regular price
Sale price
$19.99 USD
Unit price
per
Sale
Sold out
by Kyoko Mori
March 5, 2024
From the critically acclaimed author of Shizuko's Daughter (a New York Times Notable Book) and Yarn, comes a fascinating new memoir about animals, loss, and finding a home in the world.
Cat and Bird, a "memoir in animals," is anchored around Kyoko Mori's relationship with the six house cats who defined the major eras of her life as a writer: Dorian, Oscar, Ernest, Algernon, Miles, and Jackson. As she details the rhythms and routines of their days together, she weaves a narrative tapestry out of her past: the deep family tragedy and resilience that marked her childhood in Japan, her move to the American Midwest as a young adult, her experiences as a bird rehabilitator and cat trainer, her marriage and divorce, and the joys and profound heartbreaks that come with pet ownership. Full of razor-sharp observations and generous prose, Cat and Bird whirls into a moving meditation about grief, writing, the imagination, the solitary life, and the wonders of companionship with creatures both domestic and wild.

Advance praise:
"With sweet, touching humor, [Kyoko Mori] teases metaphors and insights inspired both by her cats and by the birds that she studies and rehabilitates, but she largely leaves these thoughts to be fleshed out by readers. . . . As she moves among stories of her cats, jobs, and elements of her past, Mori explores how, in the company of only animals and oneself, one can come to understand many different things that may elude comprehension in larger social settings. A muted memoir that's both meandering and meditative." —Kirkus Reviews
"Kyoko Mori is an international treasure. Reading Cat and Bird reconfirms what Plotinus wrote, that each of us is on the 'flight of the alone.' This memoir, which essentially covers Kyoko's entire life, is an intimate treatise on the art of solitude, but solitude with beloved cats. It is an inimitable natural history of the heart." —Howard Norman, author of Come to the Window
"It takes a minutely perceptive eye, a discerning heart, and an exacting sense of language to write well about creatures as different as birds and cats. Kyoko Mori has them. She also captures the different kinds of love they evoke, and in doing so captures the ineffableness of human love and the mystery of its failures. A wonder of a book." —Peter Trachtenberg, author of Another Insane Devotion and The Book of Calamities
"Cat and Bird stands alongside the best companion memoirs of the past century—My Dog Tulip, What I Don't Know about Animals—but it also furthers the form with an inquisitiveness and a voice all its own. What a gift to meet a writer with this sharp eye for story and this idiosyncratic personal outlook through her four decades of feline intimates and myriad avian guests. I devoured this book and fell in love with its characters, and I can't wait to share it with my clowder of cat-loving friends." —Elena Passarello, author of Animals Strike Curious Poses
"There's so much I love about this book.  It is a moving meditation on love, grief, and the profound connection between people and animals. Mori is attuned to the rhythms of the natural world, and she provides a guide to finding our place in it." —M. G. Lord, author of Forever Barbie and Astro Turf: The Private Life of Rocket Science
"We can be our truest selves with animals, and in this tender and lyric memoir, Kyoko Mori contemplates the unique blend of solitude and companionship a life lived among them can offer. The birds she rescues and those she observes in the wild offer a connection to the universe's mysteries and to her own writer's imagination, while her bonds with a series of unforgettable cats—Dorian, Oscar, Ernest, Algernon, Miles, Jackson, indelible characters all—tether her in mutual care and love to the material present. Cat and Bird will resonate deeply with anyone who has reckoned with the grief of intergenerational trauma and forged their own path toward a whole and individual life." —Erin Keane, Salon editor in chief and author of Runaway: Notes on the Myths That Made Me
---
Kyoko Mori is the author of three nonfiction books (The Dream of Water; Polite Lies; Yarn) and four novels (Shizuko's Daughter; One Bird; Stone Field, True Arrow; Barn Cat). Her essays and stories have appeared in The Best American Essays, Harvard Review, the American Scholar, Colorado Review, Conjunctions, and other venues. She teaches nonfiction writing in the MFA Program in Creative Writing at George Mason University and the Low-Residency MFA Program at Lesley University. She lives in Washington, DC, with her cats, Miles and Jackson.
---
ISBN: 9781953368690 | Paperback | 5X7 | 19.99
Share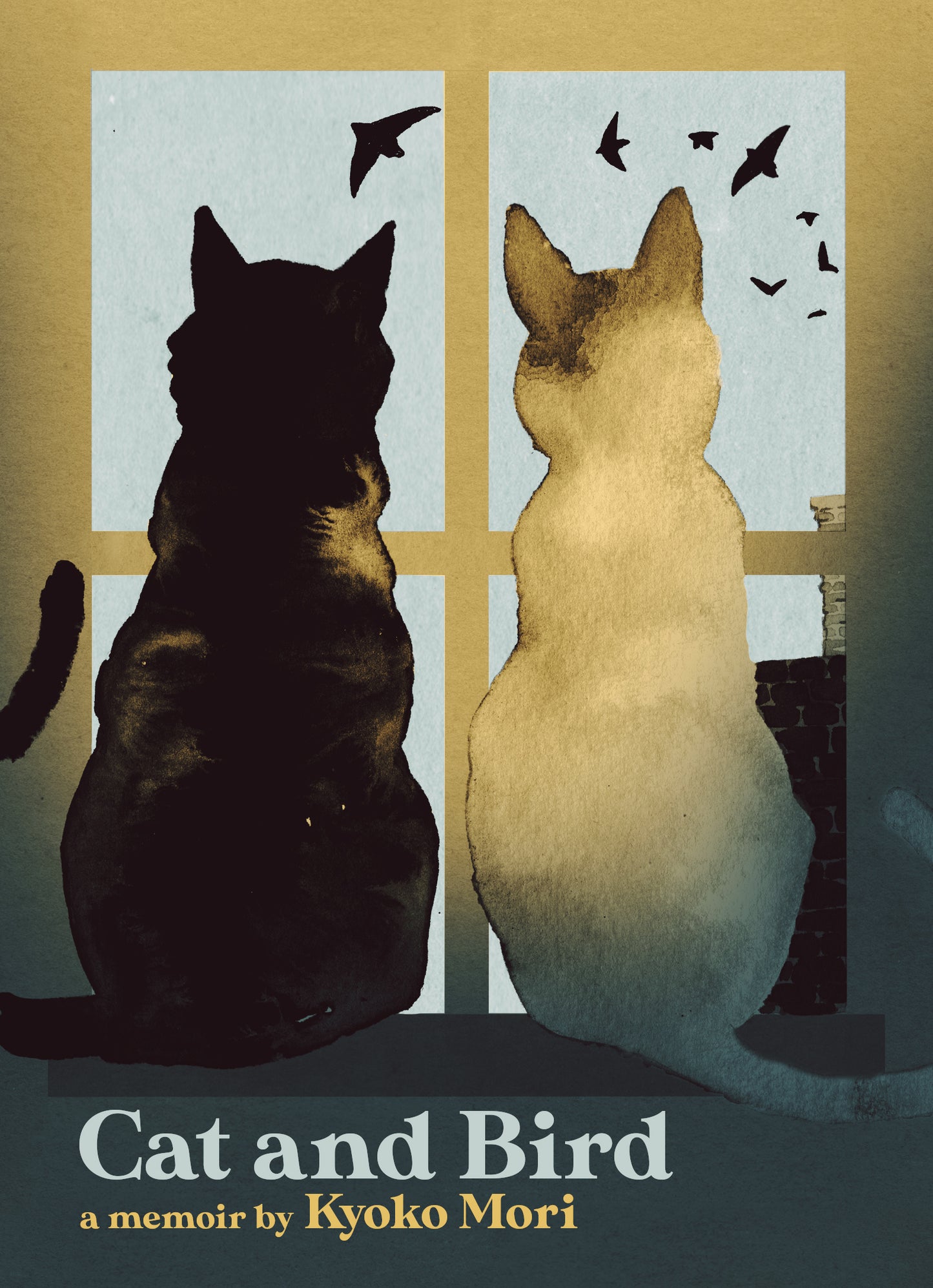 Special Offers and Discounts

Keep up with the newest title, sales, and events (plus the occasional meme) from Belt Publishing by signing up for our newsletter. It's only once a week—no cluttering up your inbox.