A Lovely Place, A Fighting Place, A Charmer: The Baltimore Anthology
Regular price
$20.00 USD
Sale price
$12.00 USD
Unit price
per
Sale
Sold out
Edited by Gary M. Almeter and Rafael Alvarez
A part of Belt's City Anthology Series, a unique take on Charm City through the eyes of those who live there every day.

To many outsiders, Baltimore—sometimes derisively called "Mobtown" or "Bodymore"—is a city famous for its poverty and violence, twin ills that have been compounded by decades of racial segregation and the loss of manufacturing jobs. But that portrait has only given us a skewed view of a truly unique and diverse American city, the place that produced Babe Ruth, Elijah Cummings, Nancy Pelosi, Edgar Allan Poe, John Waters, and Thurgood Marshall, and a city that's completely its own. 
In the over thirty-five essays, poems, and short stories collected here, the authors take an unfiltered look at the ins and outs of Baltimore's past and present. You'll hear about the first time an umbrella appeared in the Inner Harbor, nineteenth-century grave robbers, and the city's history with redlining and blockbusting. But you'll also get a deeper sense of what life is like in Baltimore today, including stories about urban gardening in Bolton Hill, the slow demise of local journalism, what life was like in the city during COVID, and the legacy of Freddie Gray.
As Ron Kipling Williams writes in his essay about the city's magnetic appeal, "Baltimore has always been a city worth fighting for," and running through all these essays is the story of Baltimore's resilience. From Pigtown to Pimlico, this anthology captures the sights, sounds, and feel of this city that so many people have come to discover is truly a lovely place, a fighting place, a charmer.
Edited by Gary M. Almeter and Rafael Alvarez, this anthology offers an unfiltered look at Baltimore that will appeal to anyone looking for a portrait of an American city that's far more nuanced than the stories that are generally told about it.
 ---
Gary M. Almeter is a writer and attorney who lives in Baltimore with his wife, three children, and two dogs. He published his first book, a memoir/biography hybrid called The Emperor of Ice-Cream, in 2019. His first novel, Kissing the Roadkill Back to Life, will be published in June 2022, and his humor book, The Official Dream Dinner Party Handbook, is slated for publication in July 2022.

Rafael Alvarez is a writer based in his hometown of Baltimore, the setting for virtually all of his fiction, journalism, and memoir. His biography of a Baltimore badass turned do-gooder—Don't Count Me Out: The Bruce White Story—will be released in 2022 by Cornell University Press. A former staff writer for the HBO drama The Wire, Alvarez learned his craft on the city desk of the Baltimore Sun as a young man. He can be reached at orlo.leini@gmail.com.

---
Praise for A Lovely Place, A Fighting Place, A Charmer: 
"The diverse collection features the saga of 19th-century Baltimore grave robbers and a history of the city morgue by Bruce Goldfarb, an award-winning writer and the executive assistant to the state's Chief Medical Examiner, and a letter and plea to Baltimoreans from New York Times bestselling author D. Watkins [. . .] A wide-ranging account of what the city feels like today." —Ron Cassie, Baltimore Magazine
"Luckily, Rafael Alvarez and Gary Almeter, co-editors of the anthology A Lovely Place, A Fighting Place, A Charmer: The Baltimore Anthology, let the people of this city define their home through reflections in prose, poetry, recipes, and even a comic strip. The Baltimore Anthology speaks to the heart of the city through thirty-five literary voices and visual artists, including Dundalk-Lumbee native Ashley Minner, renowned poet Afaa Weaver, new writers like William Duppins, and many more." — Jalynn Harris, Baltimore Fishbowl
Read an excerpt from the book in LitHub
ISBN: 9781953368263 | 224 pages | Paperback | June 28, 2022 | $20.00
Share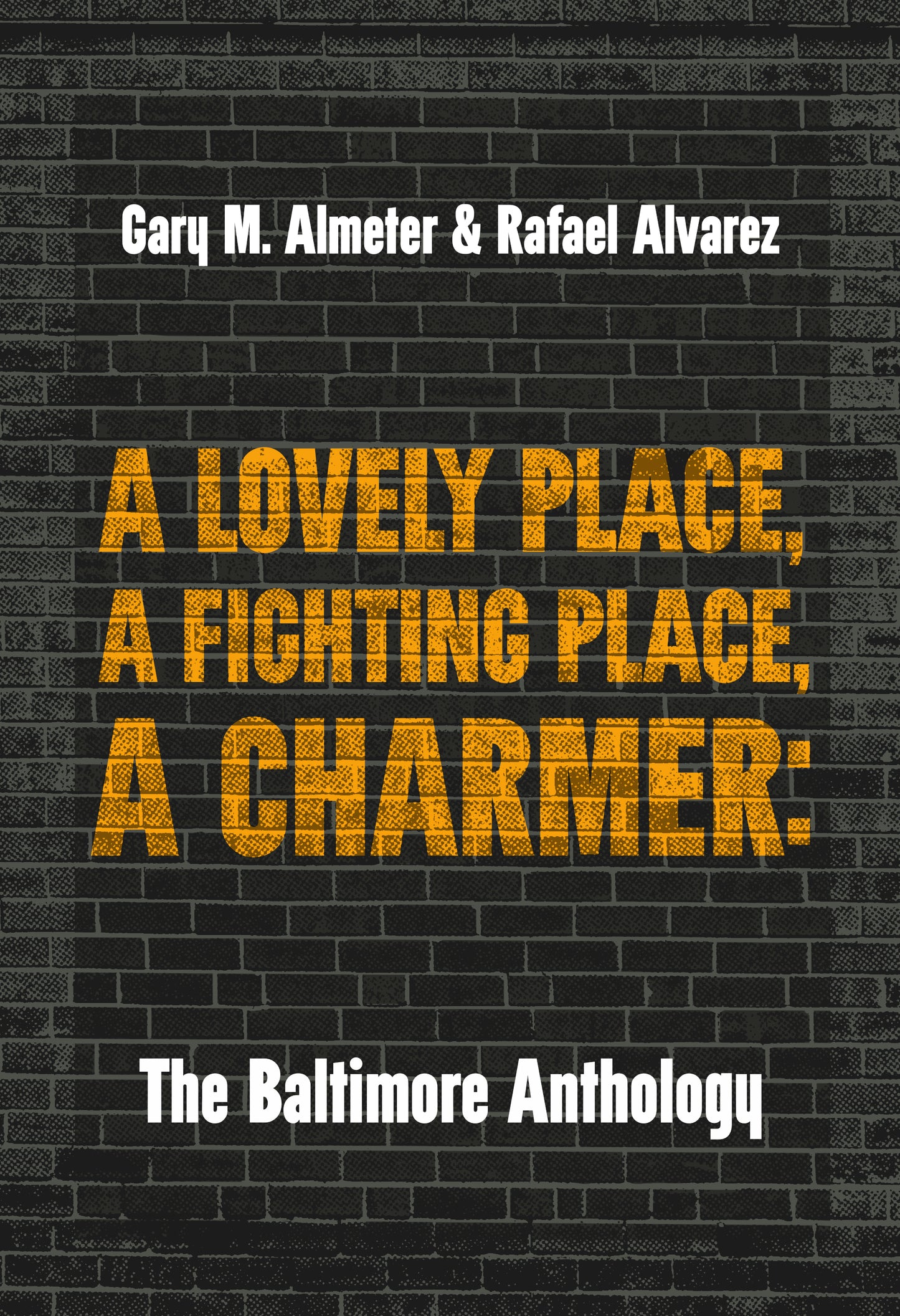 Special Offers and Discounts

Keep up with the newest title, sales, and events (plus the occasional meme) from Belt Publishing by signing up for our newsletter. It's only once a week—no cluttering up your inbox.