What You Are Getting Wrong About Appalachia
Regular price
$16.95 USD
Sale price
$18.95 USD
Unit price
per
Sale
Sold out
"The most damning critique of Hillbilly Elegy." ―The New York Review of Books

In 2016, headlines declared Appalachia ground zero for America's "forgotten tribe" of white working-class voters. Journalists flocked to the region to extract sympathetic profiles of families devastated by poverty, abandoned by establishment politics, and eager to consume cheap campaign promises. What You Are Getting Wrong About Appalachia is a frank assessment of America's recent fascination with the people and problems of the region. The book analyzes trends in contemporary writing on Appalachia, presents a brief history of Appalachia with an eye toward unpacking Appalachian stereotypes, and provides examples of writing, art, and policy created by Appalachians as opposed to for Appalachians.
A much-needed insider's perspective on a deeply misunderstood region of America.
Praise for What You Are Getting Wrong About Appalachia: 
 This edgy, meticulous work of nonfiction from Cleveland's Belt Publishing dispels many myths about the region."  Leah Hampton, The Los Angeles Times 
"What You Are Getting Wrong About Appalachia is a brief, forceful, and necessary correction."  Frank Guan, Bookforum

"A spiky polemic." Benjamin Wallace-Wells, The New Yorker 
"You couldn't kill this book with a hammer." Glenn Taylor, author of The Ballad of Trenchmount Taggart
"What are we getting wrong about Appalachia? A lot. And we are not just getting it wrong because we do not know. We are getting it wrong because reckoning with the reality of the Appalachia people and culture serves a historical project of disdain, distancing, and deliberate disinvestment in our nation. Elizabeth Catte has written an essential guide on how to talk about race, class, gender and the cultural geographies that shape our lives. Our discourse on Appalachia has been used a cudgel, much of it designed to obscure more than it reveals. Catte uses data and lived experiences to reveal an Appalachia that is not some 'othered' out there against which we compare ourselves to make inequality more palatable. This is a necessary antidote to the cyclical mainstream interest in Appalachia as a backwards, white working-class caricature."  Tressie McMillan Cottom, Professor of Sociology, author, Lower Ed: The Troubling Rise of For-Profit Colleges in the New Economy
"Fiercely argued and solidly grounded, this an excellent primer on understanding and resisting the common distortions about Appalachia's past and present." Anthony Harkins, author of Hillbilly: A Cultural History of an American Icon
"A bold refusal to submit to stereotype." Kirkus Reviews


"...Succeeds in providing a richer, more complex view of a much-maligned region." Publishers Weekly
___
Elizabeth Catte is a writer and historian from East Tennessee. She holds a PhD in public history from Middle Tennessee State University and is the co-owner of Passel, a historical consulting and development company.
See also: 
Share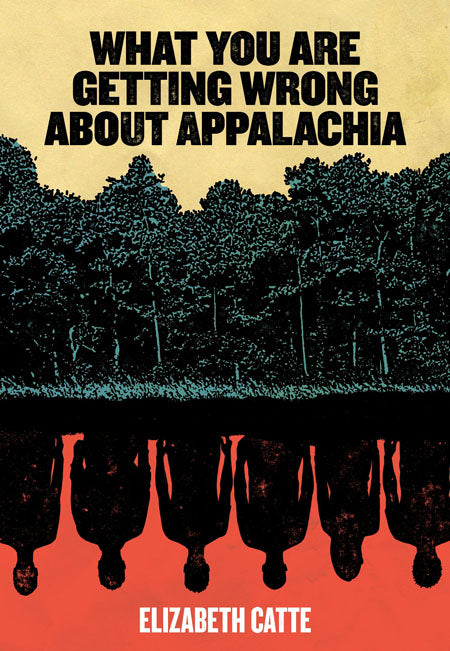 Special Offers and Discounts

Keep up with the newest title, sales, and events (plus the occasional meme) from Belt Publishing by signing up for our newsletter. It's only once a week—no cluttering up your inbox.