The Akron Anthology
Regular price
$20.00 USD
Sale price
$5.00 USD
Unit price
per
Sale
Sold out
Edited by Jason Segedy 
A part of Belt's City Anthology Series, this collection explores Akron, Ohio's past and what may happen there in the future. A portrait of the "city's rich, mysterious, odd-leaning inner life."
Between 1910 and 1920, Akron was the fastest growing city in the United States, tripling in size and exploding from a population of 69,000 to 208,000. Its period of rapid growth coincided with the expansion of the rubber and tire industry, which in turn corresponded with that of the automobile industry. But since the mid-1970s, industry has abandoned Akron, and the city has lost 31 percent of its population. Once opulent neighborhoods are now swaths of abandoned homes, and the factories that made Akron the Rubber Capital of the World lie dormant. 
Edited by Jason Segedy, and bringing together established writers like Rita Dove and David Giffels with the work of emerging voices, The Akron Anthology collects essays, poems, and photographs from the writers, artists, and activists who call Akron home. Here you'll find stories that include:
The diaries of a doorman

The trials and triumphs of refugees who have relocated to the city

A portrait of Jamie Stillman, world-renowned effects pedal manufacturer

Archie the talking snowman.
Providing readers with diverse group of voices, this collection offers an intimate look at a storied Ohio city. 
Praise for The Akron Anthology:
"The collection of 22 essays is a must-read for anyone who cares about this city." Bob Dyer, Akron Beacon Journal
"The Akron Anthology … brings together the many diverse voices of Akron to paint a colorful image of the city that many of us call home." Melanie Anderson, The Devil Strip
___
Jason Segedy is the director of planning and urban development for the city of Akron. He is an avid writer on urban planning and development issues and his work has been published by New Geography, Planetizen, Real Clear Policy, Rustwire, Steetsblog, and Wise Economy. His passion is creating great places and spaces where residents can live, work, and play.
David Giffels is a professor of creative nonfiction. His writing has appeared in publications such as Parade, The New York Times Magazine,Redbook, and The Wall Street Journal.  He is the author of All the Way Home and The Hard Way on Purpose. They both live in Akron, Ohio.
See also:
Ohio Bundle

Share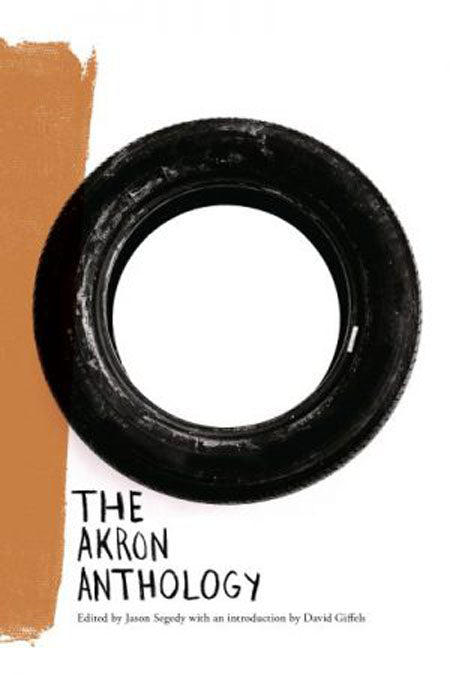 Special Offers and Discounts

Keep up with the newest title, sales, and events (plus the occasional meme) from Belt Publishing by signing up for our newsletter. It's only once a week—no cluttering up your inbox.