The Pocket Pawpaw Cookbook
Regular price
Sale price
$15.00 USD
Unit price
per
Sale
Sold out
By Sara Bir
With an introduction by Alexis Nikole Nelson 

"I have yet to meet a person who is drawn to pawpaws who is not a good person." 
Pawpaws are found in the fleeting, honeyed weeks between August and October. They are fleshy and awkward to eat, sweetly fragrant, and they do not travel well at all. But they were once a favorite of Native Americans, and George Washington presumably loved them for dessert. Today, they are beloved by foragers, keepers of regional food traditions, and anyone seeking relief from the industrial food chain.
In The Pocket Pawpaw Cookbook, Sara Bir sets the humble pawpaw center stage, with detailed information on how to harvest, source, store, and―of course―cook with these uniquely midwestern delicacies. Here you'll find recipes for:
pawpaw cornbread

pawpaw pudding

key lime pawpaw cheesecake

banana-pawpaw ketchup
Sidebars address questions as varied as "Where can I buy frozen pawpaws?" and "How do I use pawpaw in a cocktail?" Written with humor and love for a curious subject, The Pocket Pawpaw Cookbook will inspire you to experiment in the kitchen and get out into the woods. With an introduction by Alexis Nikole Nelson, TikTok star @blackforager.
Sara Bir is a chef, writer, and plant nerd who aims to get people outside and looking at their everyday surroundings in a completely new way. Her book The Fruit Forager's Companion (Chelsea Green, 2018) won the 2019 Reference and Technical Cookbook Award from the International Association of Culinary Professionals. A graduate of the Culinary Institute of America, she teaches classes for home cooks and her writing has been featured in Saveur, Lucky Peach, Serious Eats, Modern Farmer, Best Food Writing 2014, and two Full Grown People anthologies. She enjoys plantspotting around her neighborhood in Marietta, Ohio, and skates with her local roller derby team as Carrion the Librarian. 
Praise for The Pocket Pawpaw Cookbook:
"The best cookbooks convey not only how to use an ingredient but why an ingredient is special in the first place. The Pocket Pawpaw Cookbook is just that sort of resource-- great recipes that makes me want to go foraging in order to cook them!"—Abra Behrens, chef and author of the cookbooks Ruffage and Grist
"I'm sure it's happened to you. You're wandering the woods or the farmers market and suddenly you find yourself in possession of a passel of fleetingly ripe hillbilly bananas. Now what? After reading this ardent paean to the tropical taste of the Alleghenian-Appalalachian-Midwestern pawpaw you'll find no better guide to this prehistoric sustainer of sloths than Sara Bir."—Mike Sula, food writer, Chicago Reader
AUGUST 17, 2021 | ISBN: 978-0-9980188-9-8 | COOKING | 5 x 7 | PAPERBACK | 126 PAGES
See also: 
Share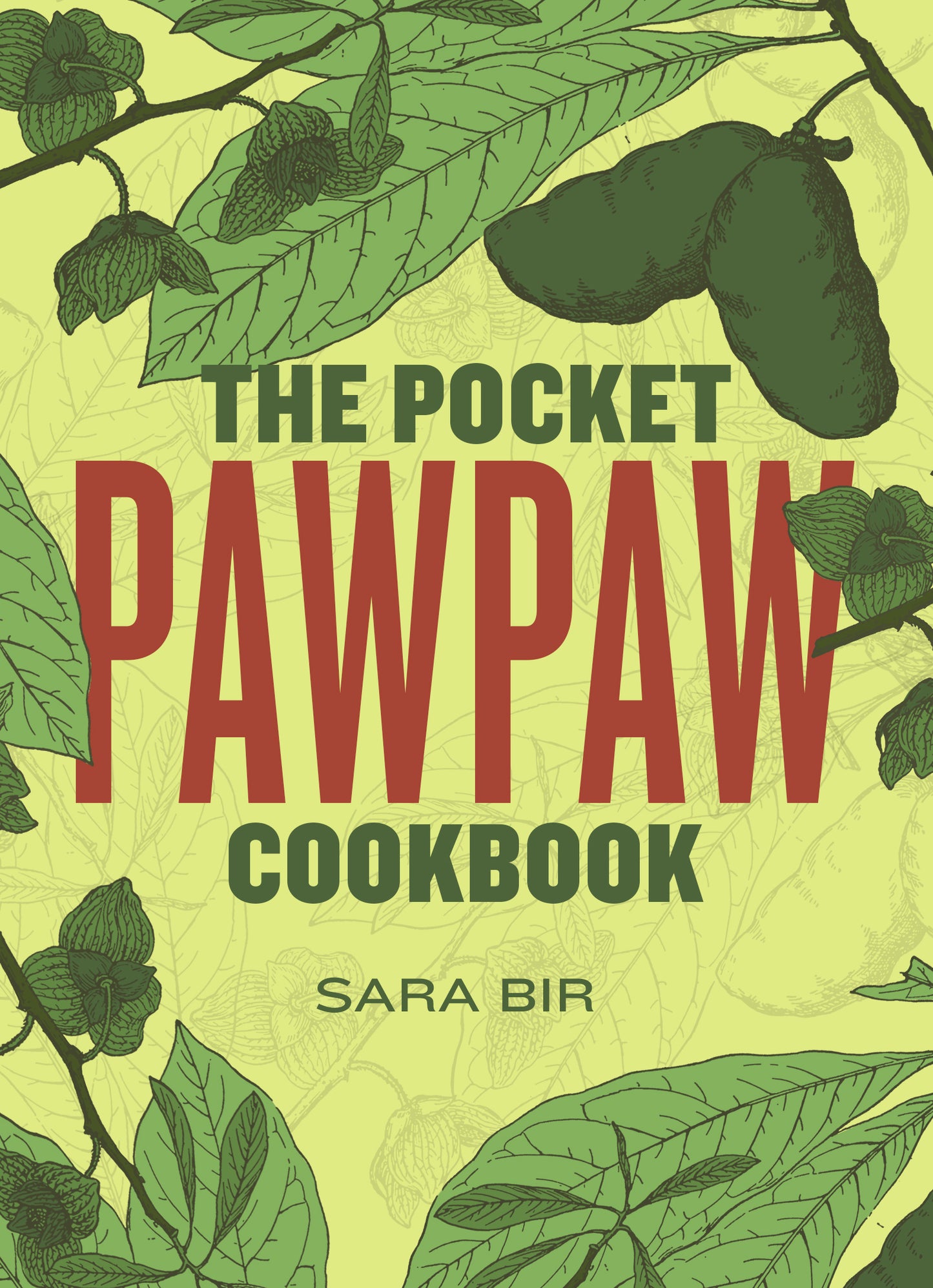 Special Offers and Discounts

Keep up with the newest title, sales, and events (plus the occasional meme) from Belt Publishing by signing up for our newsletter. It's only once a week—no cluttering up your inbox.