The History of Democracy Has Yet to Be Written: How We Have to Learn to Govern All Over Again
Regular price
$26.00 USD
Sale price
$20.00 USD
Unit price
per
Sale
Sold out
"This book made me laugh out loud and also gave me glimpses of an entire horizon of possibility I hadn't seen before."—Chris Hayes, host of MSNBC's All In with Chris Hayes
End the filibuster. Abolish the Senate. Make everyone vote. Only if we do this (and then some), says Thomas Geoghegan, might we heal our fractured democracy.
In 2008, Geoghegan―then an established labor lawyer and prolific writer―embarked on a campaign to represent Chicago's Fifth District in Congress, in a special election called when Rahm Emanuel stepped down to serve as President Barack Obama's chief of staff. For ninety days leading up to the election, Geoghegan, a political neophyte at age sixty, knocked on doors, shook hands at train stations, and made fundraising calls. On election night he lost, badly.
But this humbling experience helped him develop a framework for reimagining American government in a way that is truly just, fair, and constitutional. Taking its title from Walt Whitman, The History of Democracy Is Yet to Be Written: How We Have to Learn to Govern All Over Again, combines hilarious tales from his time on the campaign trail with an incisive vision of how we might be able to create an America that fulfills its great promise. In a polarized country, where 100 million citizens don't vote, and those who do are otherwise rarely politically engaged, he makes an impassioned case for the possibility of a truly representative democracy, one built on the ideals of the House of Representatives, the true chamber of the people, and inspired by the poet who gives the book its name. 
At once an engaging memoir and a call to arms, The History of Democracy Is Yet to Be Written will inspire and invigorate political veterans and young activists alike.
Thomas H. Geoghegan is a Chicago lawyer and author. He is a graduate of Harvard Law School (1975) and Harvard College (1971). He is president of the law firm Despres, Schwartz and Geoghegan, Ltd., which engages in labor, civil rights, and public interest litigation. His most recent book, Only One Thing Can Save Us: Why America Needs a New Kind of Labor Movement, was published by New Press in December 2014. He is also the author of Which Side Are You On? Trying to Be for Labor When It's Flat on Its Back (also from New Press), which was nominated in 1991 as one of the five best nonfiction works by the National Book Critics Circle. He has written four other books, and his articles have appeared in The Nation, The Baffler, Harpers, The New York Times, The New Republic, and other publications.
Praise for The History of Democracy Has Yet to Be Written:
"There are plenty of useful provocations here to do a Zinn or Chomsky proud. A rousing call to rally around popular rule and battle its enemies."—Kirkus Reviews
"Tom Geoghegan's great gift as a writer is deep erudition worn with an unfailing wry lightness. [. . .] Geoghegan's essays are as trenchant as anything you will read in political magazines, and more 'radical,' in the sense of proposing fundamental change, than nearly any Beltway discourse. They're also approachable, conversational, self-mocking, funny, and fun." —James Fallows, Breaking the News
"Tom Geoghegan's punchy political memoir-and-manifesto is hilarious, poignant, and rippling with strong ideas and practical hope for change. It's probably a good thing he didn't win his campaign because Members of Congress aren't allowed to write this well."—Congressman Jamie Raskin (MD-8), lead House manager in Donald Trump's second impeachment trial 
"A labor lawyer and former congressional candidate reflects on his hilariously failed run for Chicago's Fifth District in 2008 and shares invigorating ideas on how to rebuild America's fractured democracy." —The New York Times Book Review
"I wish I could come up with a blurb as witty, succinct, and as morally incisive as a single average sentence in any of Tom Geoghegan's books. When it comes to what American democracy can be, he is our troubadour, our trumpet, our taskmaster. It's time for all of us to listen—before it's too late."—Rick Perlstein, author of Reaganland
"Tom Geoghegan's new book is a fascinating look at what it actually means to be represented in this country. Everyone should read this book to be reminded of our own critical role in America's political system."—Phoebe Judge, host and co-creator of the podcasts Criminal and This Is Love
"Tom Geoghegan is my idea of a model citizen: dogged in ferreting out and defending the people's interest, animated by the promise of genuine self-government, and impatient with the cant of the complacent and the powerful. In The History of Democracy Has Yet to Be Written, he's given us not only the great gift of his own hard-won wisdom as a Whitmanian social democrat, but also the urgent injunction of Whitman himself, to go forth into the tumult of the world dedicating ourselves anew to the sacred cause of UNIONISM."—Chris Lehmann, author of The Money Cult and Rich People Things
Hardcover:
OCTOBER 5, 2021
| ISBN: 9781953368003 | POLITICS  | 5 x 7.25 | 176 PAGES
Paperback: OCTOBER 25, 2022 | ISBN: 9781953368386 | PAPERBACK | POLITICS | 176 pages | 5 x 7
Share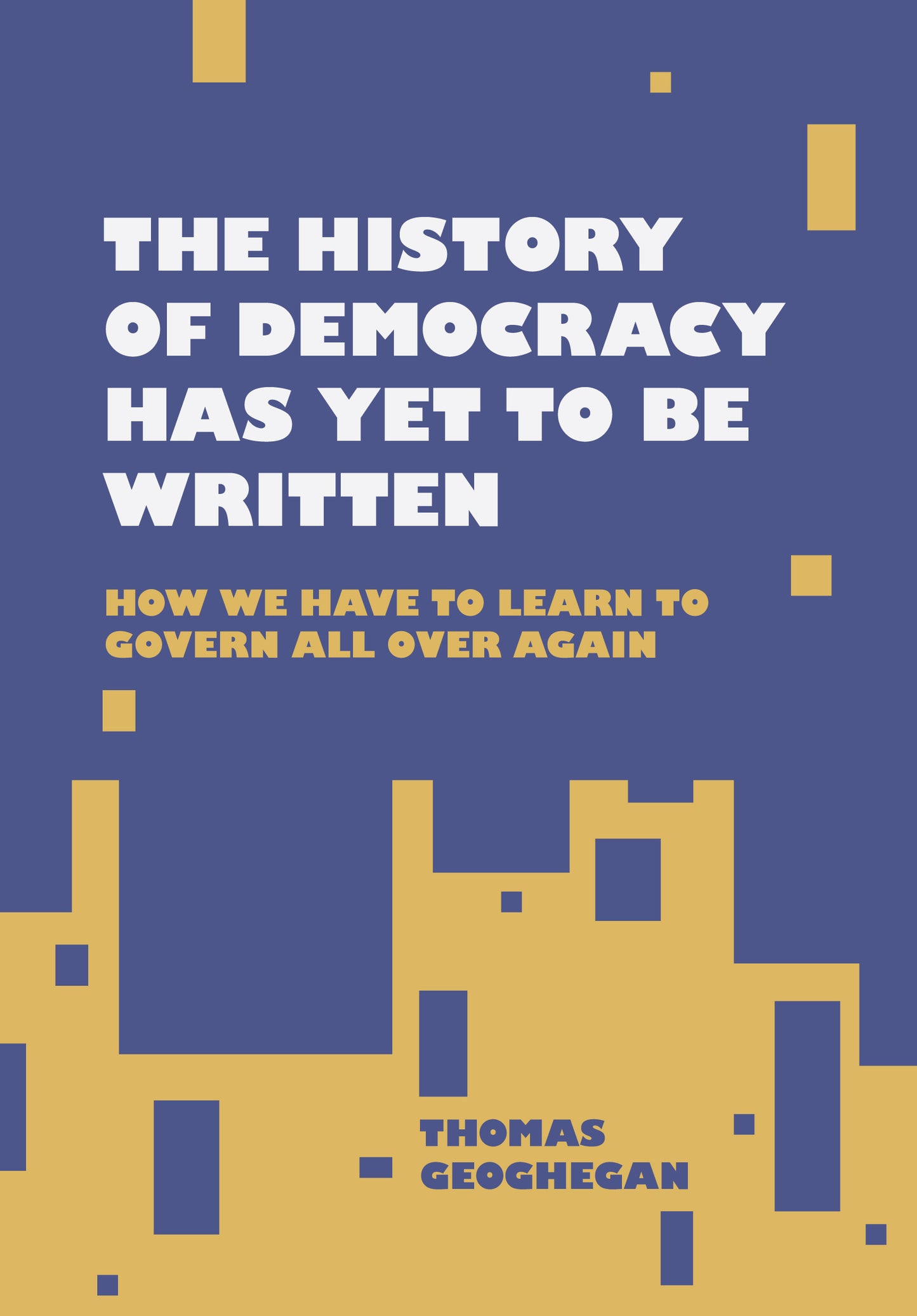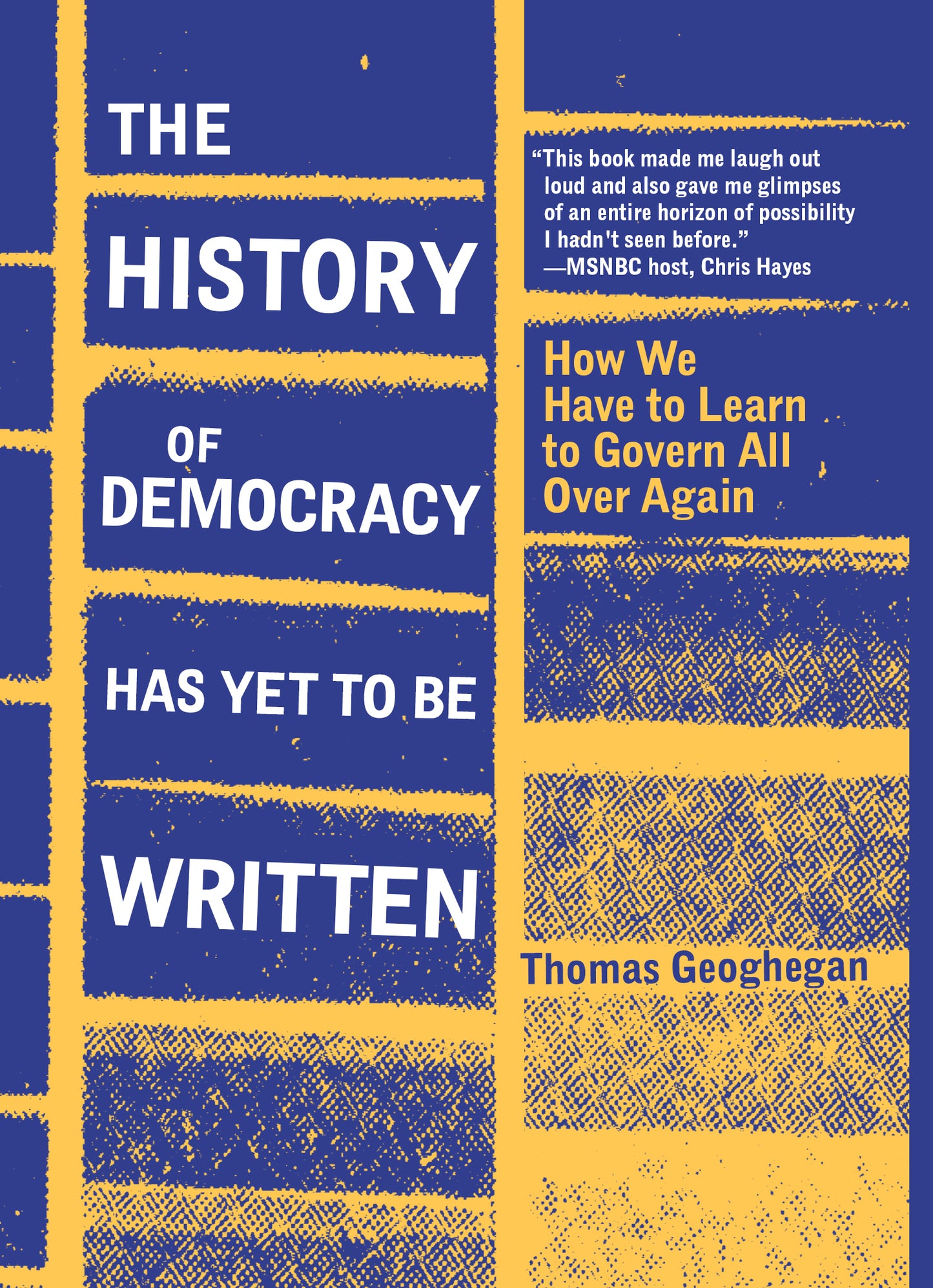 Special Offers and Discounts

Keep up with the newest title, sales, and events (plus the occasional meme) from Belt Publishing by signing up for our newsletter. It's only once a week—no cluttering up your inbox.