Sustainable. Resilient. Free.: The Future of Public Higher Education
Regular price
Sale price
$16.00 USD
Unit price
per
Sale
Sold out
By John Warner
The coronavirus pandemic laid bare the unsustainability of our public higher education system. In Sustainable. Resilient. Free., author and educator John Warner maps out a path for change.
In 1983, U.S. News and World Report started to rank colleges and universities, throwing them into competition with each other for students and precious resources. Over the course of the next thirty or so years, a Reagan-era ethos of privatization and competition transformed students into consumers and colleges into businesses.
Now, tuition is unaffordable. Student loan debt is more than $1.6 trillion, and a majority of college faculty work in adjunct positions for low pay and with no job security. Colleges seem to exist only to enroll students, collect tuition, and hold classes. When learning happens, it is in spite of the system, not because of it.
In Sustainable. Resilient. Free., John Warner (Why They Can't Write) envisions a future in which our public colleges and universities are reoriented around enhancing the intellectual, social, and economic potentials of students while providing broad-based benefits to the community at large. As Warner explains, it's not even all that complicated. It's no more costly than the current system. We just have to choose to live the values we claim to hold dear.
A critical read for anyone invested in the future of public higher education.
Praise for Sustainable. Resilient. Free.:
"Warner's brief volume gets the big questions right, and does it in an accessible, clear and pointed way. It deserves much more attention than it will probably get. A sustainable, resilient and free system of public higher education would benefit everybody, not only those who attend, and we once understood that. Warner's book helps us understand it again."—Matt Reed, Inside Higher Ed
"A vision of public universities as an infrastructure that serves public-oriented missions and the changes necessary to make that happen."— Michael Nietzel, Forbes
"A timely book with fresh arguments on how to frame this larger question of who should pay for higher education—and even how we should think about college's place in American life."—Jeffrey R. Young, EdSurge podcast  
See also: 
Share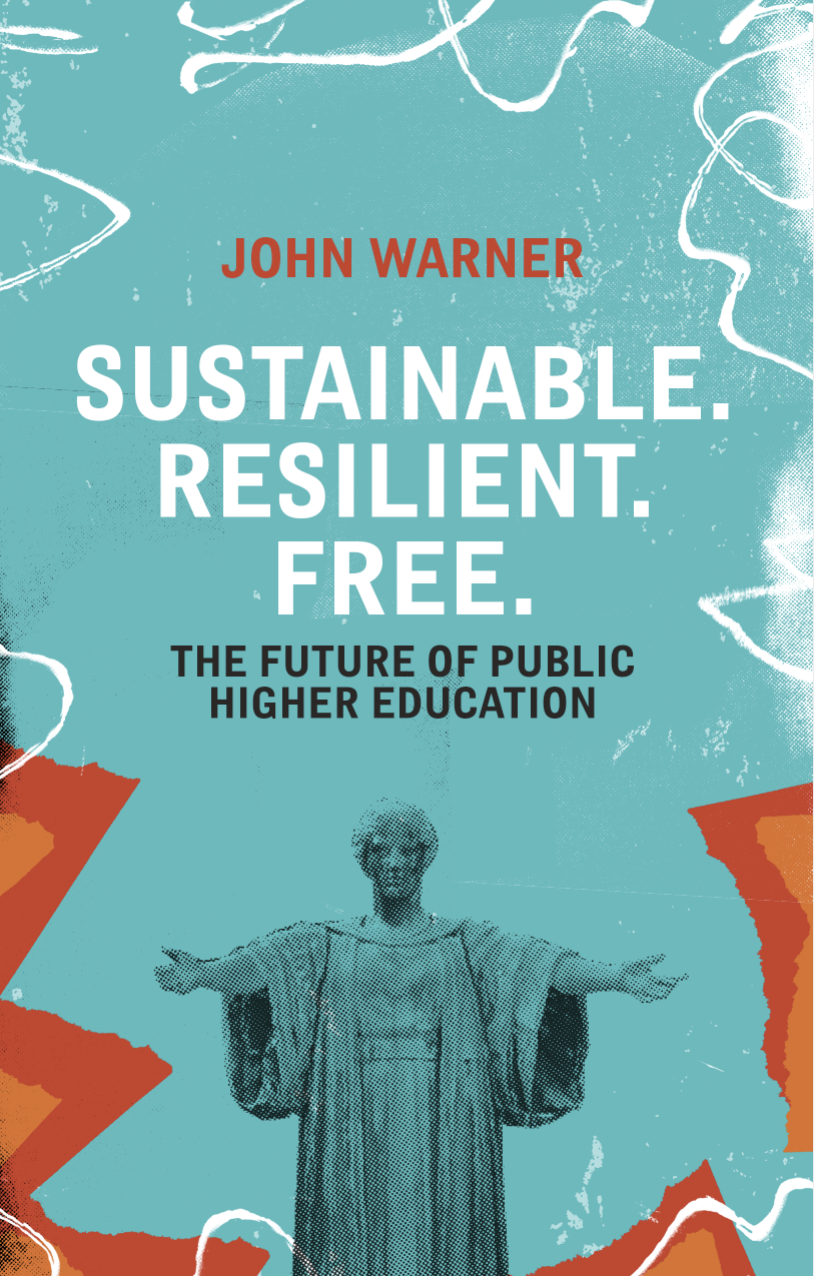 Special Offers and Discounts

Keep up with the newest title, sales, and events (plus the occasional meme) from Belt Publishing by signing up for our newsletter. It's only once a week—no cluttering up your inbox.