Rust Belt Arcana: Tarot and Natural History in the Exurban Wilds
Regular price
Sale price
$9.99 USD
Unit price
per
Sale
Sold out
By Matt Stansberry with Illustrations by David Wilson
October 30, 2018 
An insightful take on the Tarot through the lens of the industrial Midwest, and a beautiful piece of nature writing in its own right.
What can the Tarot tell us about the flora and fauna of the industrial Midwest? In what ways might this ancient practice connect us to the Rust Belt today? Rust Belt Arcana uses the Tarot's time-tested structure to answer these questions, juxtaposing the characteristics of the cards with the creatures and plants that surround us every day. The 22 idiosyncratic essays here—one for every card in the Major Arcana—bridge biology, natural history, and the human condition. They tell stories of abundance and loss, and they remind us of the Rust Belt's persistent remnant wilderness, a landscape often dismissed as unremarkable.
A magical book both for Tarot enthusiasts and for those who are seeking to see beauty in a beleaguered landscape and define their remarkable place within it.
David Wilson has designed a tarot deck to accompany the book. 
Praise for Rust Belt Arcana: 
"A surprising, delightful book, filled with original insights about the rich diversity of nature in the Midwest. Highly recommended!" Kenn Kaufman, originator of the Kaufman Field Guides series, Field Editor for Audubon Magazine, and author of Kingbird Highway
"Original and insightful. A vivid exploration of the beauty and brokenness of life's community. Stansberry's writing reveals the many surprising ecological, psychological, and cultural connections among human and beyond-human lives."  David George Haskell, author of The Songs of Trees and Pulitzer finalist for The Forest Unseen
"A deep-hearted and honest writer—on topics as varied as hunting, banished bears, dying fish, and birds broken by buildings—Stansberry wrestles with mystery, pain and meaning. He's a devoted participant in the natural world, a rare quality in humans these days."  Lisa Couturier, author of The Hopes of Snakes: And Other Tales from the Urban Landscape
"The essays in Rust Belt Arcana are like meditations from a parallel world —a magical place of nature which persists against all odds alongside the cities and subdivisions and highway interchanges of the Great Lakes region. Read this book to discover the underlying reality of life in this place. Read it for the part of you that howls at the moon." David Beach, GreenCityBlueLake Institute, Cleveland Museum of Natural History
"Rust Belt Arcana is one of the most amazing Tarot books I've ever read, unlike anything else, and instantly important.  It brings together the wide-ranging knowledge and commitment to the living world of a true naturalist, the sense of history and working-class culture of a son of Ohio, and the awareness of myth and magic in our daily lives that comes from a true immersion in Tarot.  And all this in a style that is clear and lucid, yet deeply felt.  It reminds us that in nature, in human tradition, and in the mysteries of Tarot, the world is so much bigger, and more complicated, than it seems."  Rachel Pollack, author of Tarot for Magical Times and The New Tarot Handbook
Matt Stansberry was born in Akron, Ohio and graduated from Kent State University. He writes about the intersection of natural history and myth. Matt spent six years in Oregon writing about wild trout and salmon and advocating for sustainable fisheries management. He currently lives in North Carolina with his wife and three sons. Find him on Twitter @LakeErieFlyFish.
David Wilson is an illustrator from Stow, Ohio who has worked for The Atlantic, New York Magazine, Harvard, The Boston Globe, and many more. He also produces independent comics and films. He currently lives in Ohio with his wife and two daughters. More of his work can be found at www.workdavidwork.com.
Matt and David's monthly column, "North Coast Biodiversity," is collected here. Order copies of the first edition of Redhorse — a print collection of the first six "North Coast Biodiversity" columns — here, and signed prints of David Wilson's original art for the column here. Find out more about Matt & David's publications/additional projects at http://redhorsemag.com.
See also:
Rust Belt Arcana Bundle
Share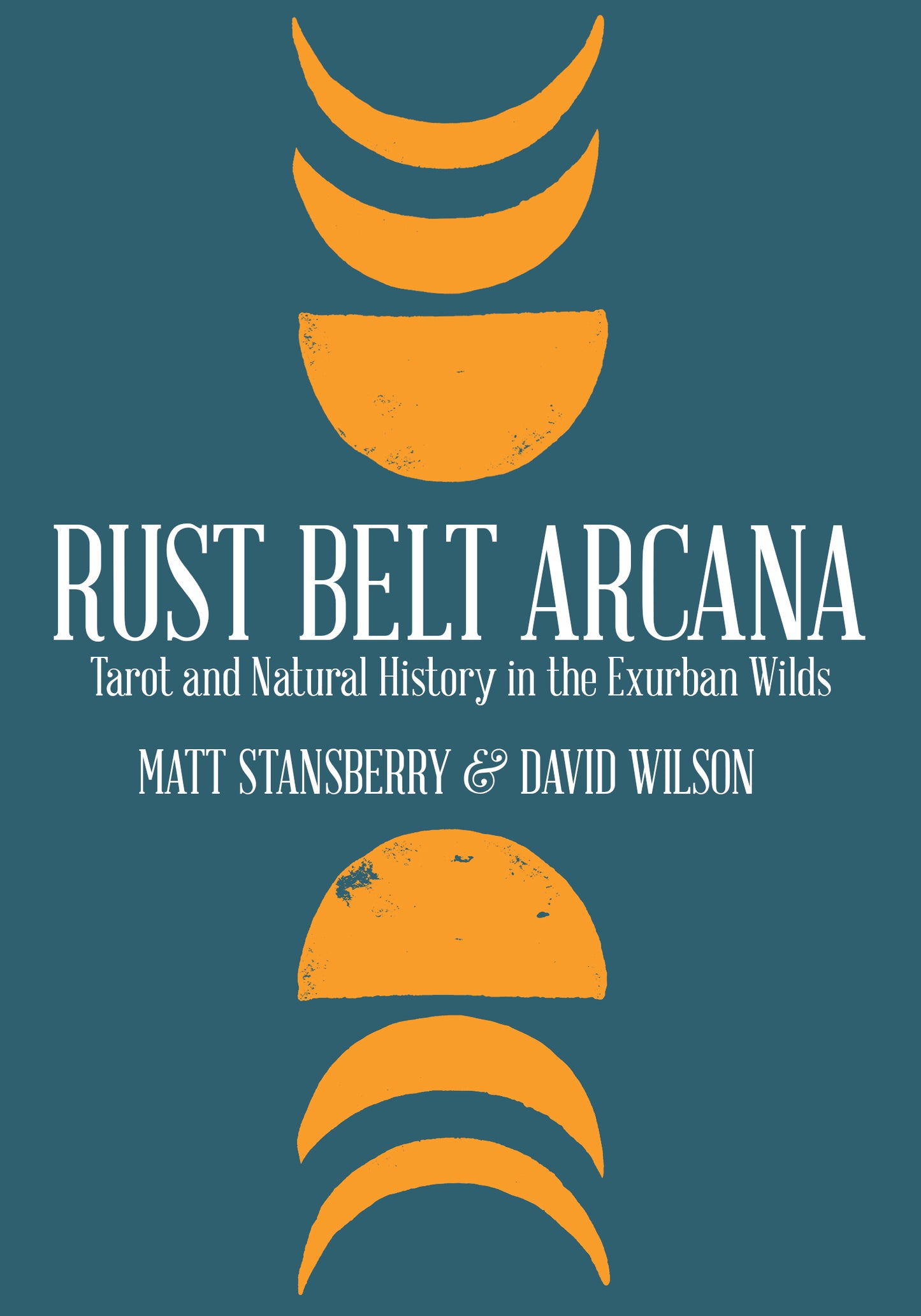 Special Offers and Discounts

Keep up with the newest title, sales, and events (plus the occasional meme) from Belt Publishing by signing up for our newsletter. It's only once a week—no cluttering up your inbox.