Radical Suburbs: Experimental Living on the Fringes of the American City
Regular price
$16.95 USD
Sale price
$15.00 USD
Unit price
per
Sale
Sold out
By Amanda Kolson Hurley
April 9, 2019
"Radical Suburbs is a revelation. Amanda Kolson Hurley will open your eyes to the wide diversity and rich history of our ongoing suburban experiment."—Richard Florida
America's suburbs are not the homogenous places we sometimes take them for. Today's suburbs are racially, ethnically, and economically diverse, with as many Democratic as Republican voters, a growing population of renters, and rising poverty. The cliche of broad lawns and white picket fences is well past its expiration date. 
The history of suburbia is equally surprising. Rather than bland, sprawling cookie-cutter developments, some American suburbs were once fertile ground for utopian planning, communal living, socially conscious design, and integrated housing. In Radical Suburbs, Amanda Kolson Hurley, an editor at Bloomberg Businessweek, takes us on a tour of some of these radical communities, including:

the co-housing commune of Old Economy, Pennsylvania

a tiny-house anarchist community in Piscataway, New Jersey

a government-planned garden city in Greenbelt, Maryland

a racially integrated subdivision (before the Fair Housing Act) in Trevose, Pennsylvania

 

experimental Modernist enclaves in Lexington, Massachusetts

and the mixed-use, architecturally daring Reston, Virginia. 
Here you will find blueprints for affordable, walkable, and integrated communities, filled with a range of environmentally sound residential options. It's a timely reminder, as NPR put it, that "any place, even a suburb, can be radical if you approach it the right way."
An insightful study that will make you rethink your assumptions about suburbia and possibly remake its future. 

Amanda Kolson Hurley is a writer who specializes in architecture and urban planning and a senior editor at CityLab. Her work has appeared in The Atlantic, The Washington Post, Architect magazine, The American Scholar, and many other publications. She lives in Silver Spring, Maryland.
Praise for Radical Suburbs: 
 "Radical Suburbs stresses the importance of envisioning new models and, crucially, developing policies and strategies to pull them out of Beta and into real use. It won't be easy—America is still "an adventure in real estate," as James Baldwin noted, leaning heavily on the marketplace. What the market delivers is market-rate housing. Augmenting it so those now excluded are housed well in those communities, too, that adding density lifts all boats: this is the challenge to our imagination that Kolson Hurley sets."—Arcade
"A slim, highly accessible volume." —Los Angeles Times
"In six well-researched and informative—yet fast-paced—chapters, Hurley introduces us to a tapestry of suburban social experimentation, from communal living in celibacy to a community of working couples inspired by the Bauhaus. It is a rich collection of projects, most of which have been overlooked by standard urban surveys. ... Much-needed fuel for the imagination." —The Architect's Newspaper
"The overall history of housing in America isn't about the unfettered human spirit at its best; it's about greed and fear and short-sightedness.  ... But that makes this little book all the more necessary." —Etelka Lehoczky on NPR
"A kind of Invisible Cities of urban planning—a short, concise collection of American dreams about what leaving the city and building a new community could mean, and what changed those dreams over time. ... Radical Suburbs is a glimpse into something [exciting]—a future that is, as yet, unwritten." —Heather Smith in Sierra
"Radical Suburbs is a revelation. Amanda Kolson Hurley will open your eyes to the wide diversity and rich history of our ongoing suburban experiment. This book gives us all a new way to understand our varied suburbias and how to engage a serious conversation about making them for twenty-first century life. Essential reading for every urbanist." —Richard Florida, author of The Rise of the Creative Class.
"Radical Suburbs overturns stereotypes about the suburbs to show that, from the beginning, those 'little boxes' harbored revolutionary ideas about racial and economic inclusion, communal space, and shared domestic labor. Amanda Kolson Hurley's illuminating case studies show not just where we've been but where we need to go."  —Alexandra Lange, author and architecture critic for Curbed
See also: 
Share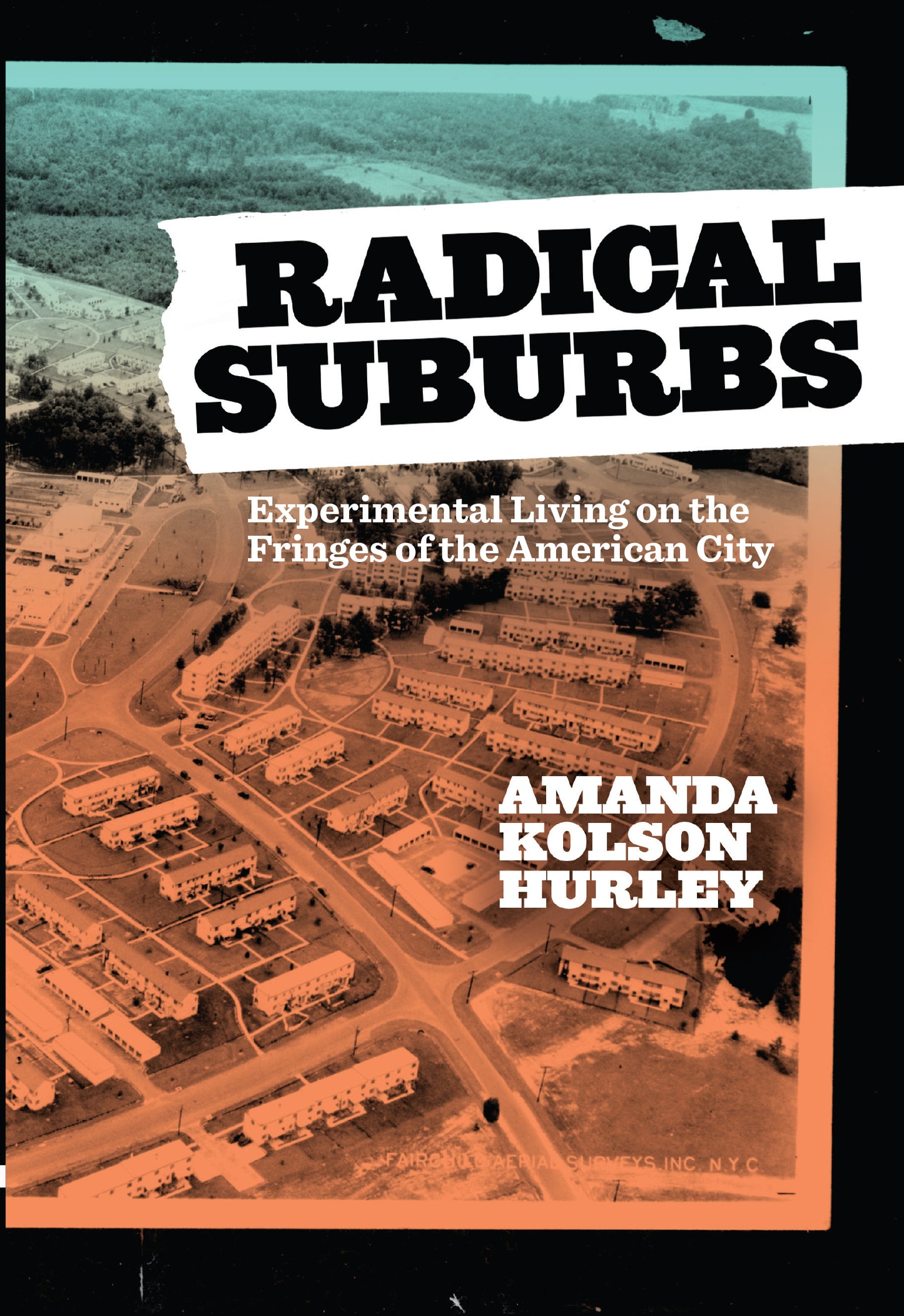 Special Offers and Discounts

Keep up with the newest title, sales, and events (plus the occasional meme) from Belt Publishing by signing up for our newsletter. It's only once a week—no cluttering up your inbox.