Midwest Futures
Regular price
$26.00 USD
Sale price
$24.00 USD
Unit price
per
Sale
Sold out
A virtuoso book about midwestern identity and the future of the region. Named a Commonweal Notable Book of 2020, a finalist for a Midwest Independent Book award, and winner of the Independent Publisher Awards' 2020 Bronze Medal for Great Lakes Nonfiction.
The Midwest: Is it middle? Or is it Western? As Phil Christman writes in this idiosyncratic, critically acclaimed essay collection, these and other ambiguities might well be the region's defining characteristic. Deftly combining history, criticism, and memoir, Christman breaks his exploration of midwestern identity, past and present, into a suite of thirty-six brief, interconnected essays. Ranging across material questions of religion, race, class, climate, and Midwestern myth making, the result is a sometimes sardonic, often uproarious, and consistently thought-provoking look at a misunderstood place and the people who call it home.
As James Fallows of The Atlantic noted, it's "A combination of history, memoir, reportage, and lit-crit that taught me a lot about a region I've reported on....Check it out."
For anyone who has ever wondered why being from the Midwest is synonymous with "normalcy," even when nothing could be further from the truth. 
More praise for Midwest Futures:

"Christman invites readers and others into a 'we' that is responsible for our future. Rather than blame others and distance himself from accountability, he yokes himself to a shared responsibility for the future. In this way, he rejects the worst instincts of polarized discourse that simply blames the other side....In the end, what Christman unfolds here is the most demanding responsibility for the future that we can possibly imagine."—Noah Toly, Hedgehog Review
"To write about the Midwest is to risk joining a succession of truisms that tread and retread the same ground. In Midwest Futures, Christman sidesteps this fate. Rather than try to pin the region to a single argument or narrative, he makes a mosaic out of its multiplicity." —Megan Marz, The Washington Post
"A combination of history, memoir, reportage, and lit-crit that taught me a lot about a region I've reported on....Check it out."—James Fallows, The Atlantic
"As the country stumbles through ever-growing crises, Christman's book taps into a broader conversation about the future of the country—of how it's shaped and who is shaping it—and in doing so, offers an extraordinarily insightful, potential path forward for the Midwest."—José Pablo Fernández García, Midstory
"This is a fantastic book by one of the most underappreciated writers of my generation on a topic that isn't easy to write about. It's such a joy that I zipped through it in a single day."—Scott Beauchamp, The Washington Examiner
"Equal parts lyrical journalism, historical reckoning, and vision statement, Midwest Futures is slight in size yet sprawling in scope....Drawing from a reservoir of hope, Christman stakes claim to his corner of a growing New Midwestern canon, alongside the likes of Sarah Smarsh's Heartland and Hanif Abdurraqib's poetry as documentary."—Aarik Danielsen, Rain Taxi Review of Books
"Christman excels at pointing out the doublethink powering American endeavors and slathering deodorant on its collective soul."—Dan Kelly, Third Coast Review
"Christman's text is pointed and often very funny as he ponders a subject that has been hiding in plain sight. ... A provocative analysis. You'll never think of Peoria in the same way again." —Kirkus Reviews
"
Midwest Futures
 is a remarkably rich and clear-eyed meditation on the region. While the Midwest has long been bound up with the myth of national destiny, Christman reminds us that its history was neither fated nor inevitable, but chosen by human actors. What emerges is a place far more protean and variable than the caricatures that so often dominate the popular imagination. In thinking deeply and imaginatively about the region's history—its injustices and inequities, its social experiments and utopian visions—Christman uncovers a multiverse of possible futures, asking us to consider what might have been and what still may be.
" 
—Meghan O
'

Gieblyn, author of Interior States
"An affectionately critical exploration of a place wrung out of easy epiphanies. Phil Christman's deeply funny and clear-eyed Midwest Futures is the antidote to outsider appraisals and lets us see the Midwest as place, a template, a symbol, but most of all, as region where people live on the edge of possibility." —Elizabeth Catte, author of What You Are Getting Wrong About Appalachia
"Phil Christman is mapping new territory. He is surveying the intricacies of the forgotten Midwest, and he is an expert guide, taking the reader, grid-by-grid, through a landscape we must know better." —Jon Lauck, Editor-in-Chief, Middle West Review
A Commonweal Notable Book of 2020 —Anthony Domestico
Hardcover: APRIL 7, 2020 | ISBN: 9781948742610 | HISTORY | HARDCOVER | 5 X 7.25 | 160 PAGES
Paperback: FEBRUARY 1, 2022 | ISBN: 9781953368089 | HISTORY | PAPERBACK | 5 X 7 | 160 PAGES
See also: 
Share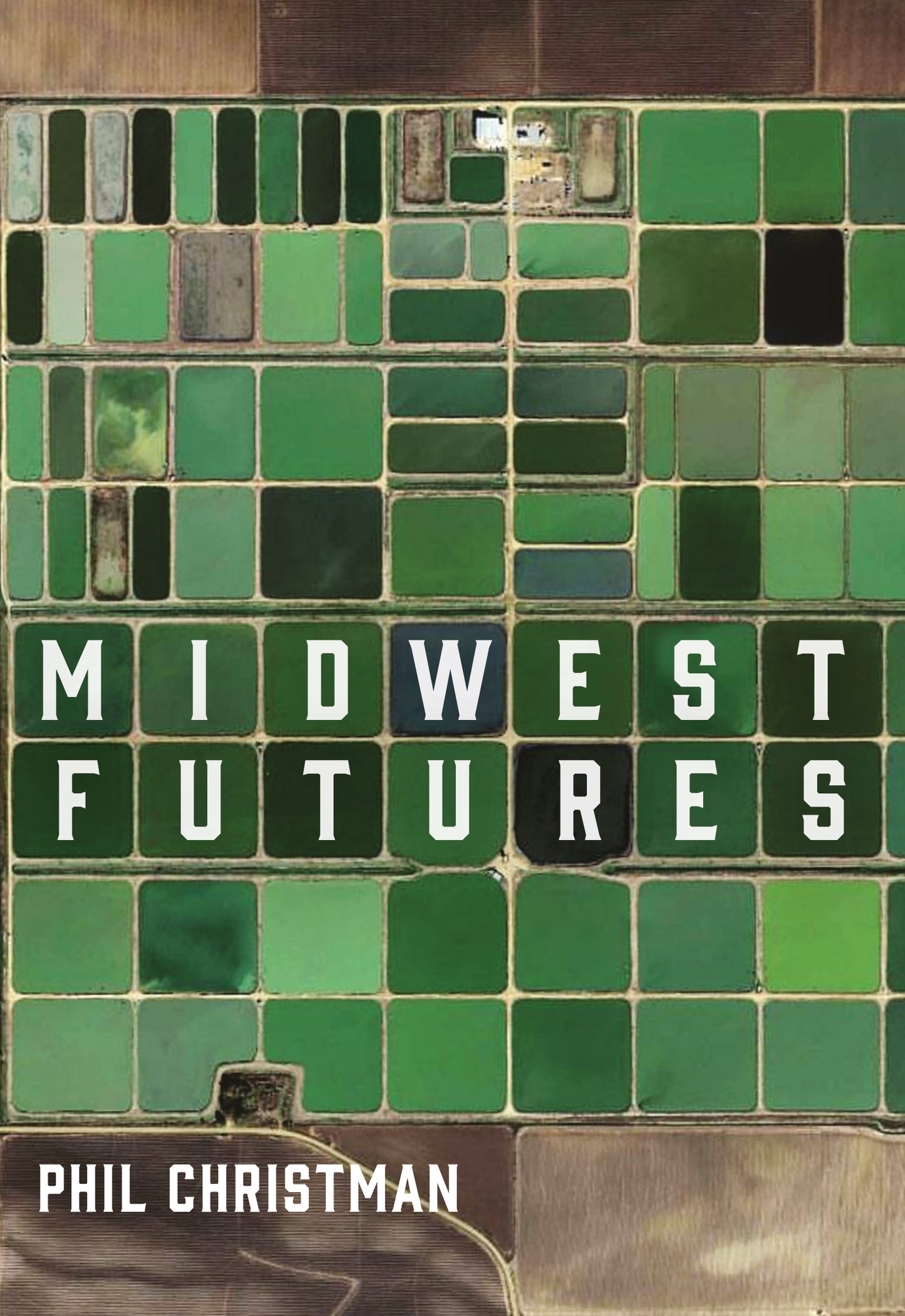 Special Offers and Discounts

Keep up with the newest title, sales, and events (plus the occasional meme) from Belt Publishing by signing up for our newsletter. It's only once a week—no cluttering up your inbox.