Midwest Architecture Journeys
Regular price
Sale price
$30.00 USD
Unit price
per
Sale
Sold out
Edited by Zach Mortice, with an introduction by Alexandra Lange
October 15, 2019

"The Midwest finally gets its due through essays penned by architects and critics, who shine a much-deserved spotlight on the region's architecture, from its celebrated landmarks to its lesser-known projects." 
Louis Sullivan and Frank Lloyd Wright may be the Midwest's (and the nation's) most famous architects, but the region has always been fertile ground for both master and amateur builders. Through a gorgeous array of photographs and short essays, Midwest Architecture Journeys takes readers on a trip to visit some of the region's most inventive buildings by architects such as Bertrand Goldberg, Bruce Goff, David Haid, Earl Young, and Lillian Leenhouts. It also includes stops at less obvious but equally daring sites, such as:
The Cahokia mounds 

Buffalo grain silos

Flint parking lots 

Dayton flea markets 

Fermilab 

New Glarus restaurants 

Minneapolis underground buildings 

Bronzeville churches

Pruitt-Igoe public housing 

Cleveland's abandoned warehouses 
This "vital collection of essays," full of stunning photographs, proves that what might seem flat is actually monumental, and what we assume to be boring is brimming with experimentation. 
The "perfect coffee table book" that's also perfect for your next road trip.
---
Zach Mortice is a design journalist who focuses on architecture and landscape architecture. He's written for Metropolis, CityLab, Architectural Record, Architect Magazine, Places Journal, Chicago Magazine, and is the web editor for Landscape Architecture Magazine. Zach lives in the Uptown neighborhood of Chicago, and if you listen closely, you can hear the rumble of the red line el train in his interview tapes. You can follow him on Twitter and Instagram @zachmortice.
Praise for Midwest Architecture Journeys
"The Midwest finally gets its due through essays penned by architects and critics, who shine a much-deserved spotlight on the region's architecture, from its celebrated landmarks to its lesser-known projects." -- Metropolis Magazine's Gift Guide 2019
"Those who dismiss it as flyover country likely picture wide open spaces — flat and unexciting. Those who know slightly better but haven't spent any serious time pondering the area probably first think of Frank Lloyd Wright or big glass buildings. But the architecture in the Midwest is so much more: weird, innovative, sophisticated and above all, diverse, ranging from the oddball designs of Bertrand Goldberg (who designed Chicago's famous Marina Towers) and the socially conscious work of Lillian Leenhouts to unheralded anonymous gems like flea markets, grain silos, rest stops, indigenous mounds and parking lots." -- Bonnie Stiernberg in Inside Hook
"Have you ever discovered a unique building or a special place and asked: why have I never heard of this before? This enthralling collection is a reminder to all of us that art and culture can be what happens when people get up day after day and simply get to work. Together, these essays expand our idea of what American architecture is, and send us out on the road with our eyes wide open." --Michael Bierut, partner, Pentagram Design and co-founder, Design Observer
"There's poetry in these descriptions of our flat, fertile places, and reading them is a meditative way to wallow in Midwesternness. These stories are both a fantastic guide for lazy weekend road trips, and invitations for much deeper study into the Midwest's singular architectural legacy." --Carol Ross Barney, founder, Ross Barney Architects
Table of Contents
Introduction
Alexandra Lange
SECTION 1: JOURNEYS
Out of Earth: The Cahokia Mounds and the Radix of Midwestern Monuments
Jordan Hicks
Silos, Celebrated and Lonesome
Lynn Freehill-Maye
Under the Big Dome: The Modernist Nightmare That Buried Little Harlem
Dante A. Ciampaglia
The Geo-ornithology of Detroit
Bryan Boyer
Flea Market Urbanism
Samantha Sanders
SECTION 2: PEOPLE
Making Nature Present: Frank Lloyd Wright's Magazine House in Iowa
Daniel Naegele
Louis Sullivan in Central Ohio
Milenko Budimir
The Flamboyant Futurism of Bruce Goff
Allison C. Meier
Bertrand Goldberg's Temple to Futures Past
Zach Mortice
David Haid's Archive
Joe Frank
Lillian Leenhouts's Milwaukee Eco-Socialism
Monica Obniski
The Packard Presence in Columbus, Ohio
Amanda Page
Stories in the Stones: Earl Young's Boulder Buildings
Jonathan Rinck
The Architecture of Fermilab: Building a Quirky Science Lab in the Middle of an Illinois Cornfield
Matthew R. Francis
"The Projects": Lost Public Housing Towers of the Midwest
Michael R. Allen
SECTION 3: PLACES
Finding the Sacred in the Secrets of Christ Church Lutheran, Minneapolis
Sophie Durbin
Estranged Twin Cities: Gary and Magnitogorsk
Eric Lawler
How the Purcell-Cutts House Defined Modernity, and Me
Jennifer Komar Olivarez
Beneath the Cross in Bronzeville
Mark Clemens
The Flat Lots of Flint: A Liminal State of Mind
Bob Campbell
Please Return Again
Monica Reida
Zion in Lawndale
Asher Kohn
Flex Cleveland
Erik Piepenburg
SECTION 4: MIDWESTERN VERNACULAR
Mausoleums
Amy Elliott Bragg
Iowa Rest Areas as Cultural Landscape: A Journey in Haiku
Randy Brown
Groundscraper City: Touring the Subterranean Structures of Minneapolis-St. Paul, 1978–1983
Andy Sturdevant
Form Follows Values: New Glarus Brewing Company's Hilltop Brewery
Bill Savage
From Spectacular to Vernacular
David M. Trubek
Yesterday's Tomorrow: The Afterlife of the Century of Progress Homes of Tomorrow
Lindsay Fullerton
Ruin and Porn
Ryan Scavnicky
An Abridged History of the Tallest Buildings in the Midwest
Corey Smith

See also: 
Share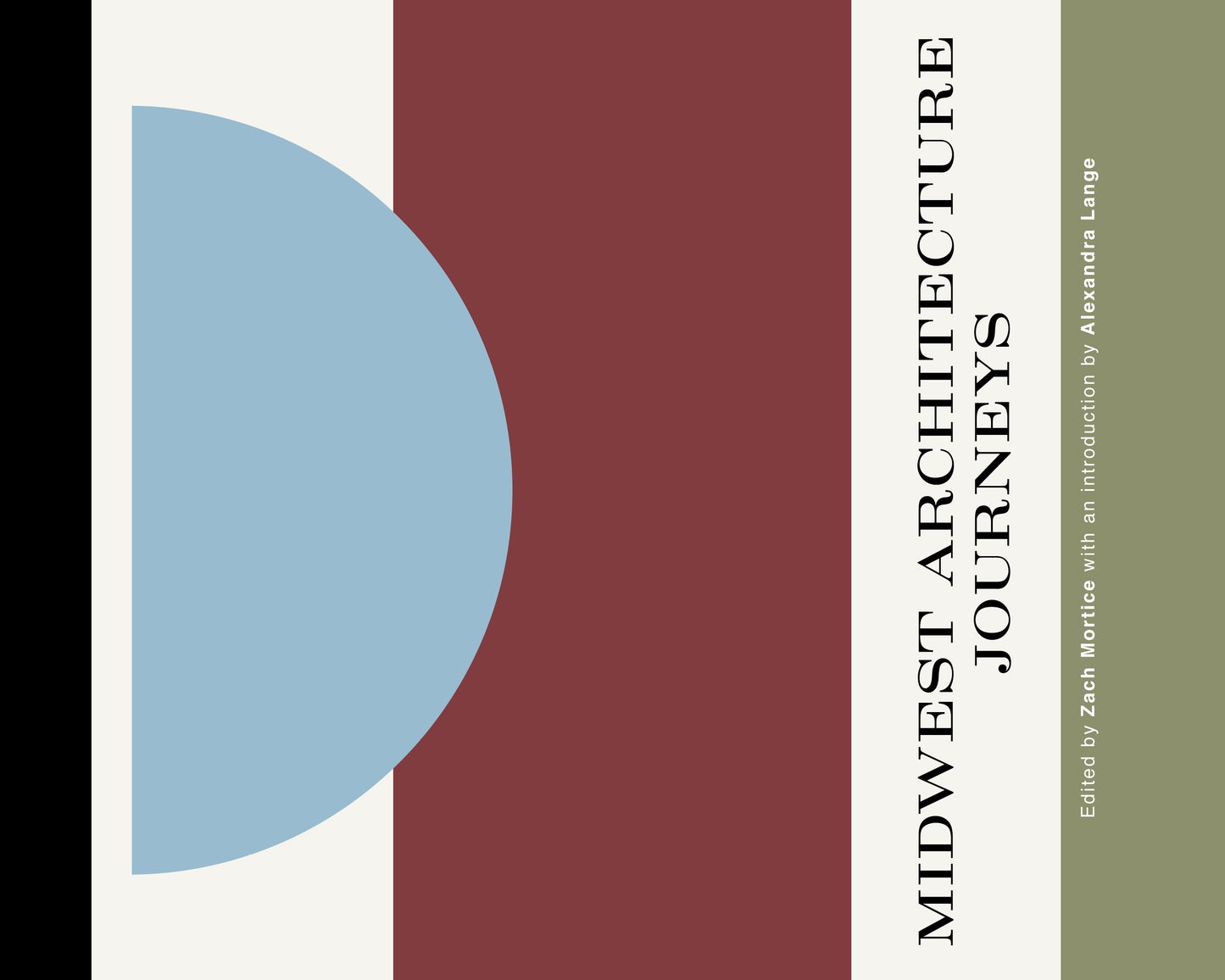 Special Offers and Discounts

Keep up with the newest title, sales, and events (plus the occasional meme) from Belt Publishing by signing up for our newsletter. It's only once a week—no cluttering up your inbox.