Happy Anyway: A Flint Anthology
Regular price
$20.00 USD
Sale price
$20.00 USD
Unit price
per
Sale
Sold out
Edited by Scott Atkinson
A part of Belt's City Anthology Series. "These pieces . . . stand as proof of the determination and optimism of a city that just won't quit." —Thomas C. Foster, author of How to Read Literature Like a Professor

A collection of essays and personal narratives, Happy Anyway: A Flint Anthology captures a confounding, contradictory city, proving that Flint is far more than just an industrial town picking itself up after a big company has moved out or the site of a devastating public health crisis. The stories collected here delve into the actual lives taking place within the city―the crime, joblessness, homelessness, and hopelessness, but also the happiness and resilience. They are about who is  able to truly lay claim to being "from Flint" and what it means to finally leave―or to stay, even when bikes, jewelry, or love continually disappear. From both established and new writers, you'll find stories here that include:

Home ownership in Mott Park during the 2008 housing crisis

The history and mysteries of Glenwood Cemetery

What the Flint water crisis means for parents trying to raise young children.
Edited by Scott Atkinson, a former reporter for The Flint Journal, the 24 essays collected here shed new light on a city that has perpetually been defined by outsiders. As Atkinson notes, "These are stories from the middle. They are stories of triumph not because anything has been won, but because they are stories of Flint's continued fight."
A candid, unflinching look inside a city whose history tells a truly American story.

Scott Atkinson is a freelance writer, a regular contributor to Belt Magazine, and a former reporter for The Flint Journal. He has written about Flint for The New York Times and other publications. He lives in Flint, Michigan.
Praise for A Flint Anthology:
"What a treat! Flint may have had tough times, but that history makes for tough people: good neighbors, brave physicians, hard workers, selfless earth scientists, and, as we see here, creators of a vibrant cultural life. The voices in this collection reveal the talent and scope of storytelling in and around the city. These pieces — by teachers and students, journalists and poets, recent arrivals and lifetime residents and homesick émigrés — stand as proof of the determination and optimism of a city that just won't quit."—Thomas C. Foster, author of How to Read Literature Like a Professor 
See also our Flint Bundle and our city anthology series.
JULY 13, 2016 | ISBN: 978-0996836715 | US STATE & LOCAL HISTORY | PAPERBACK | 6 x 9 | 200 PAGES
Share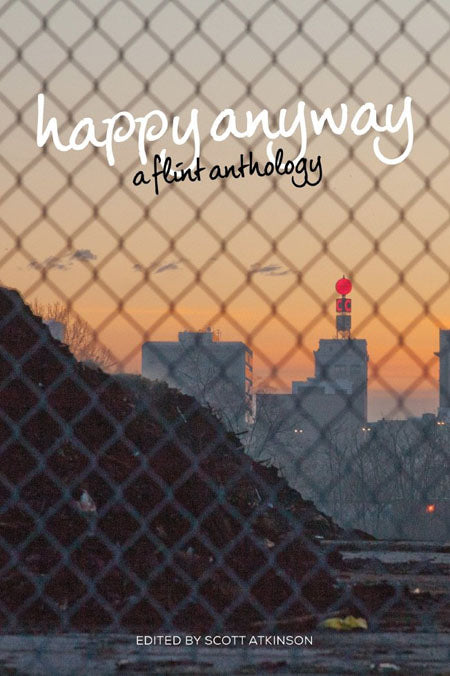 Special Offers and Discounts

Keep up with the newest title, sales, and events (plus the occasional meme) from Belt Publishing by signing up for our newsletter. It's only once a week—no cluttering up your inbox.