Clutter: An Untidy History
Regular price
$26.00 USD
Sale price
$20.00 USD
Unit price
per
Sale
Sold out
"Jennifer Howard has written a brilliant and beautiful meditation on the nature of our attachment to things. Reading Clutter made me long for a life without clutter."—Malcolm Gladwell
"I'm sitting on the floor in my mother's house, surrounded by stuff." So begins Jennifer Howard's Clutter, an expansive assessment of our relationship to the things that share and shape our lives. Inspired by the painful process of cleaning out her mother's house, Howard, a former contributing editor for The Washington Post, sets her own personal struggle with clutter against a meticulously researched history of just how the developed world came to drown in material goods.
With sharp prose and an eye for telling detail, she connects the dots between the Industrial Revolution, the Sears & Roebuck catalog, and the Container Store, and shines unsparing light on clutter's darker connections to environmental devastation and hoarding disorder. In an age when Amazon can deliver anything at the click of a mouse and decluttering guru Marie Kondo can become a reality TV star, Howard's bracing analysis has never been more timely.
Slim and compelling, Clutter is a book for anyone struggling to understand why they have so much stuff―and what to do about it. 
Jennifer Howard is a former contributing editor and columnist for The Washington Post and a former senior reporter for The Chronicle of Higher Education. A frequent contributor to the Times Literary Supplement, she has written for Slate, Bookforum, Fine Books & Collections, and Humanities magazine, among many other publications. Her fiction has appeared in Virginia Quarterly Review, The Collagist, Blue Moon Review, the collection D.C. Noir, and elsewhere. She lives in Washington, DC. 
More praise for Clutter: An Untidy History     
"In her stern and wide-ranging new manifesto, Clutter: An Untidy History, journalist Jennifer Howard takes the anti-clutter message a step further. Howard argues that decluttering is not just a personally liberating ritual, but a moral imperative, a duty we owe both to our children and to the planet."—Jennifer Reese, Washington Post
"How and why stuff accumulates is the subject of Jennifer Howard's new book Clutter: An Untidy History. It begins with her cleaning out her mother's home—an experience many people of a certain age are familiar with. The book then tackles hoarding disorder, the Victorian roots of consumerism, the history of mail-order catalogues leading to today's Amazon Prime, how controlling clutter has historically been "women's work," and the problem of waste and how it damages the environment. Clutter thoroughly unpacks the topic."—Eve Ottenberg, Washington City Paper
"A wonderful new book for anyone who is interested in the topic of emptying an extremely cluttered family home, especially for those who have not only a practical, but an intellectual interest in it. ... A delight to read."—Janet Hulstrand, Decluttering the Home
"This book is the primal scream of an only child.... [A] tidy little volume—certainly not one that would clutter up anyone's bookish space. It's the minimalistic story of one woman's life and how her belongings came to be, merged with her daughter's dilemma of what to do with it all, framed by the eternal question dating back to prehistoric times: How much stuff should I bring into my cave?"—Lanie Tankard, The Woven Tale Press

"Jennifer Howard has written a brilliant and beautiful meditation on the nature of our attachment to things. Reading Clutter made me long for a life without clutter."—Malcolm Gladwell, New York Times bestselling author and host of the "Revisionist History" podcast
"In Clutter, Jennifer Howard offers a fascinating and insightful account of what becomes of the stuff that we accumulate in our homes and lives. It's a powerful reminder of how the deeply personal acts of daily life are shared across families, cultures, economies, and countries, and a moving account of how one author's struggle to manage her family's clutter led to a deeper understanding of what matters most in all of our lives."—Adam Minter, author of Junkyard Planet: Travels in the Billion-Dollar Trash Trade and Secondhand: Travels in the New Global Garage Sale
"Fascinating, meticulous and fittingly compact." —Judy Bolton-Fasman, Jewish Boston
HARDCOVER: SEPTEMBER 1, 2020 | ISBN: 9781948742726 | HISTORY | 5 X 7.25 | 176 PAGES
NOW AVAILABLE IN PAPERBACK!
PAPERBACK: JANUARY 4, 2022 | ISBN: 9781953368096 | HISTORY | 5 X 7.25 | 176 PAGES
Share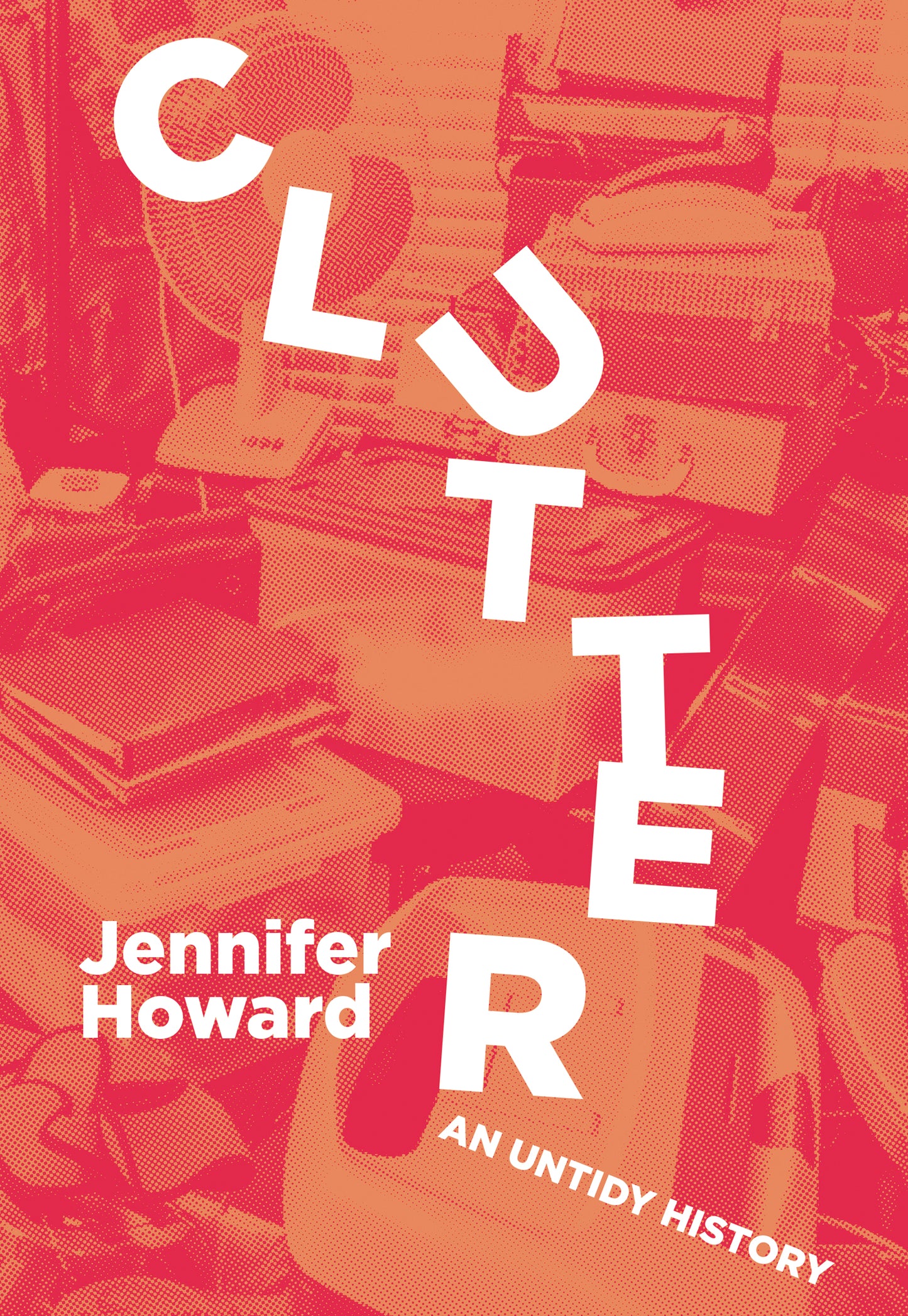 Special Offers and Discounts

Keep up with the newest title, sales, and events (plus the occasional meme) from Belt Publishing by signing up for our newsletter. It's only once a week—no cluttering up your inbox.