The Cleveland Anthology
Regular price
Sale price
$20.00 USD
Unit price
per
Sale
Sold out
Edited by Richey Piiparinen and Anne Trubek
An inside-out snapshot of Cleveland written by those who actually live and work there. An intimate reminder "that strength of character abounds in the Cleveland community."—Freshwater Cleveland 
The past few years have been full of stories about Cleveland's ongoing revitalization and renewal, mostly from people from outside the city. This collection of essays, photographs, and poems offers an insiders' view, telling the story of the city as it actually exists on the ground. Citizens of Cleveland will connect to the experiences and locales detailed here. Readers from outside the area will gain invaluable insight into what it means to live in here, why the city is loved or hated, and why some people obsess over it.
The collection looks at popular Cleveland attractions like Harvey Pekar and the Cuyahoga River, but also looks at life on the Number 9 bus and the delis of Slavic Village. Through photographs, essays, and poetry, the collection questions the notion of "Rust Belt Chic" and the truth behind that statement. It includes contributions by: David C. Barnett, Sean Decatur, Mansfield Frazier, David Giffels, Alissa Nutting, Jim Roakakis, Connie Schultz, and many more.
A wide-ranging portrait of a city of contradictions, written by those who have lived the story.
Praise for The Cleveland Anthology: 
"Trubek and Piiparinen were keen to assemble a Cleveland snapshot that felt more authentic to them: No mindless boosterism or 'ruin porn,' that artistic fetish for fallen-down manufacturing towns. [This book] reads like a rebuttal to Richard Florida's argument for Creative Class cool filling cities with young elites."
—
Cleveland Plain Dealer
"Touching always on the idea of a post-industrial landscape as a form of innate and historical beauty and integrity, this book creates a genuine and intimate look at Cleveland. Those who hail from "rust belt" cities like Pittsburgh, Detroit, and Milwaukee will find a special place in their hearts for this book." —Riffle NonFiction
"Illustrates in bold fashion that strength of character abounds in the Cleveland community. That's fitting because inside the pages of the book, that very same audacity of spirit is expressed in literal form. —Freshwater Cleveland
---
See also: 
Share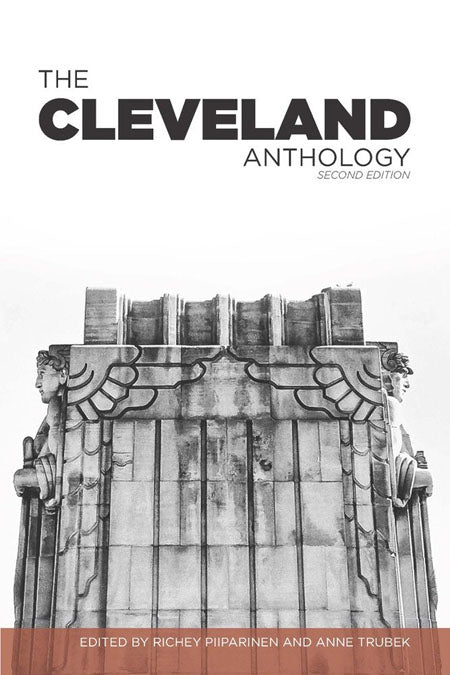 Special Offers and Discounts

Keep up with the newest title, sales, and events (plus the occasional meme) from Belt Publishing by signing up for our newsletter. It's only once a week—no cluttering up your inbox.