Car Bombs to Cookie Tables: The Youngstown Anthology 2nd edition
Regular price
$20.00 USD
Sale price
$20.00 USD
Unit price
per
Sale
Sold out
Edited by Jacqueline Marino
A part of Belt's City Anthology Series. "One after another, the writers and artists in this anthology vouch for the burning truth of Youngstown's life, all its  and hardness and sweetness and soul, until it feels eternal."
The story of Youngstown, Ohio, often begins with iron and steel and ends in decay driven by postindustrial economics, violent mobsters, and corrupt politicians. This collection of essays aims to provide a more complete picture of one of the Rust Belt's former centers of the steel industry through a diverse set of stories told by those who have lived there. Edited by Jacqueline Marino and Will Miller, the book features contributions by Christopher Barzak, Rochelle Hurt, Eric Murphy, Ed O'Neill, Sarah Sepanek, David Skolnick, Sarah Stankorb, C Lee Tressell, Jay Williams, and Andrea Wood. Readers will gain a sense of the past, present, and future of the Mahoning Valley that includes:
The festa and Baby Doll Dances of Lowellville

A portrait of the B & O Railroad today

The Cedars Lounge and the Youngstown punk rock scene of the 1980s and 90s

The joys of Brier Hill pizza and monkey salad.
More than a look at Youngstown's industrial past or its issues with crime, this anthology is a book about Youngstown experiences—love, hardship, hang-ups, defeat, joy, kindness, and devotion—told by the people who have actually lived them. 
A nuanced portrait of Youngstown that will make you question all your previous notions about it. 
PAIRS WELL WITH THE BELT COOKIE TABLE COOKBOOK!!! 
Jacqueline Marino is a professor of journalism at Kent State University. Her articles and essays have been published in Cleveland Magazine, Belt Magazine, River Teeth, and The Washington Post. She is the author of White Coats: Three Journeys through an American Medical School (The Kent State University Press, 2012). She was born and raised in Youngstown, Ohio, and she never misses a wedding or a meal there.
JUNE 30, 2020 | ISBN: 9781947842672 | REGIONAL INTEREST | PAPERBACK | 6 X 9 | 224 PAGES
See also: 
Share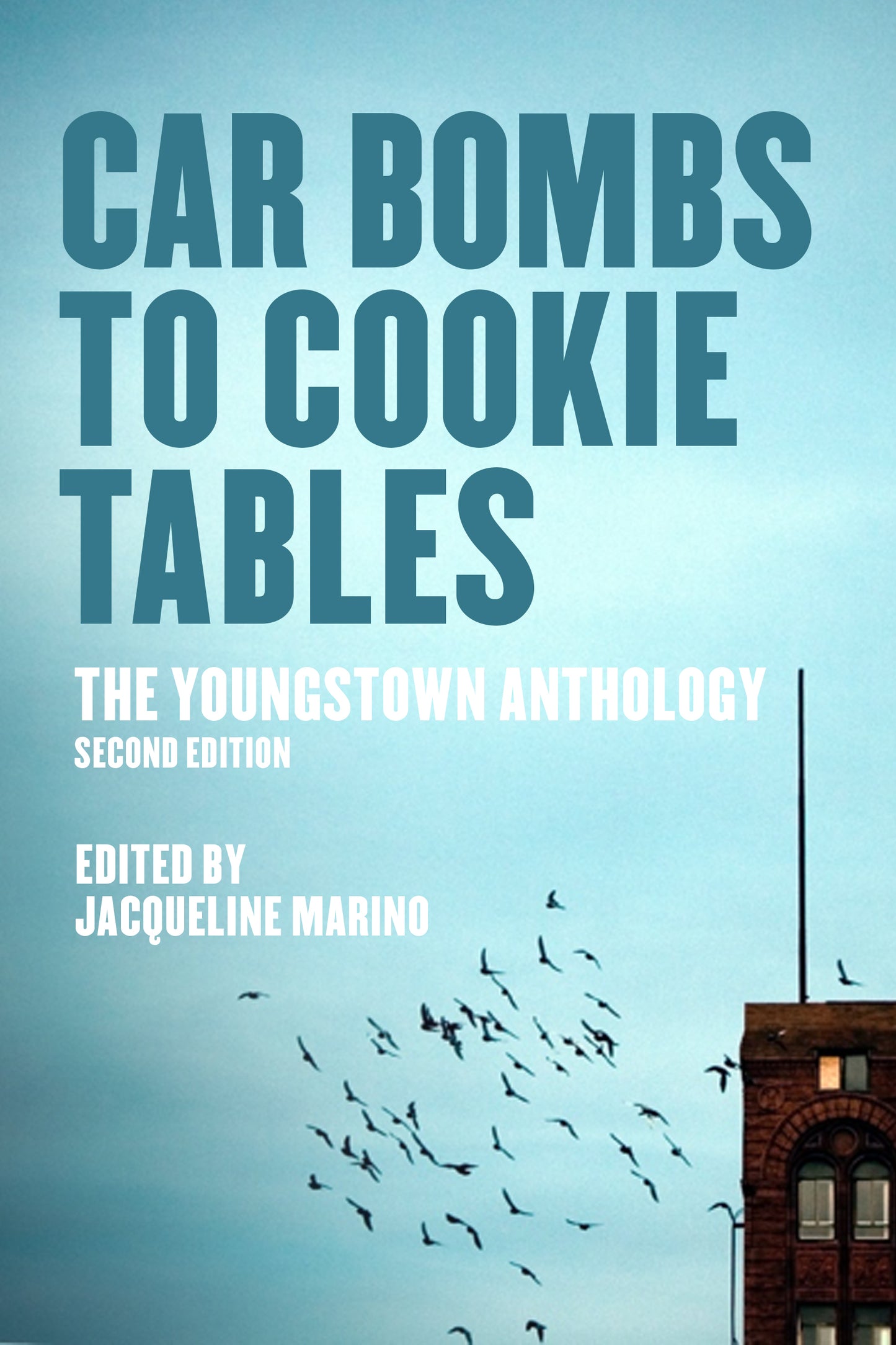 Special Offers and Discounts

Keep up with the newest title, sales, and events (plus the occasional meme) from Belt Publishing by signing up for our newsletter. It's only once a week—no cluttering up your inbox.