(Mis)Diagnosed: How Bias Distorts Our Perception of Mental Health
Regular price
$16.95 USD
Sale price
$16.95 USD
Unit price
per
Sale
Sold out
"A passionate and well-informed study on the importance of improving inclusiveness in mental health evaluations."―Kirkus Reviews
In a clear, empathetic style, Jonathan Foiles, author of the critically acclaimed This City Is Killing Me, takes us through troubling examples of bias in mental health work. Placing them in context of past blunders in the history of psychiatry and the DSM, he looks closely at questions that lay bare the intersections between mental health care, race, gender, and sexuality:
Why are women more likely to be labeled borderline personalities?

Is transphobia being treated today like homosexuality was in the past?

Has "protest psychosis," a term used to diagnose Black men during the civil rights era, simply been renamed schizoaffective disorder?

How different is our current label of "intellectual disability" from the history of eugenics?

What does it actually mean to be diagnosed with a "mental illness"?
This slim but wide-ranging collection of essays wrestles with these questions and offers potential ways forward in a world where mental health diagnoses can be helpful, but not necessarily absolute. 
A pragmatic and sympathetic guide to how we might craft a better and more just therapeutic future for all people.
Jonathan Foiles is a lecturer at the University of Chicago Crown Family School of Social Work, Policy, and Practice. He is the author of This City Is Killing Me: Community Trauma and Toxic Stress in Urban America (Belt Publishing, 2019).
Praise for (Mis)Diagnosed:
 "The fascinating history of an industry once preoccupied with the condemnation of witchcraft, supposed female hysteria, and homosexuality.... A passionate and well-informed study on the importance of improving inclusiveness in mental health evaluations."—Kirkus Reviews
"What does it mean to place a label on the pain of someone's life? What do we do to a person when we call them depressed, bipolar, or schizophrenic? In (Mis)Diagnosed, Jonathan Foiles writes with sympathy, grace, and intelligence, probing the interaction between patient, therapist, and social context. This humane and undogmatic critique of psychiatry demonstrates how diagnostic categories can obscure social and historical inequities. A great book for anyone interested in hearing and helping other people, or for anyone interested in the mystery of the human mind." —Gabriel Brownstein, author of The Open Heart Club
"In a world that increasingly loves a diagnosis, what are clinicians to do who fear the ramifications of identifying with disease, disorder, drugs, and deficits? The history of the mental health profession's endless missteps—the violent misogyny, racism, eugenics, and sexual morality that haunt the (mis)diagnosed—should give us serious pause. More than this historical elucidation, you will find a powerful appeal for careful clinical listening and the hard work of connecting with patients so they can learn to play again with their inner life—a terrain that has so little to do with the labels that want to designate each of us 'crazy' or 'chemically imbalanced.' I salute Foiles for this clear and ethical exposition." —Jamieson Webster, author of Conversion Disorder and Stay, Illusion
SEPTEMBER 7, 2021 | ISBN: 9781948742993 | PSYCHOLOGY | PAPERBACK | 126 PAGES
Share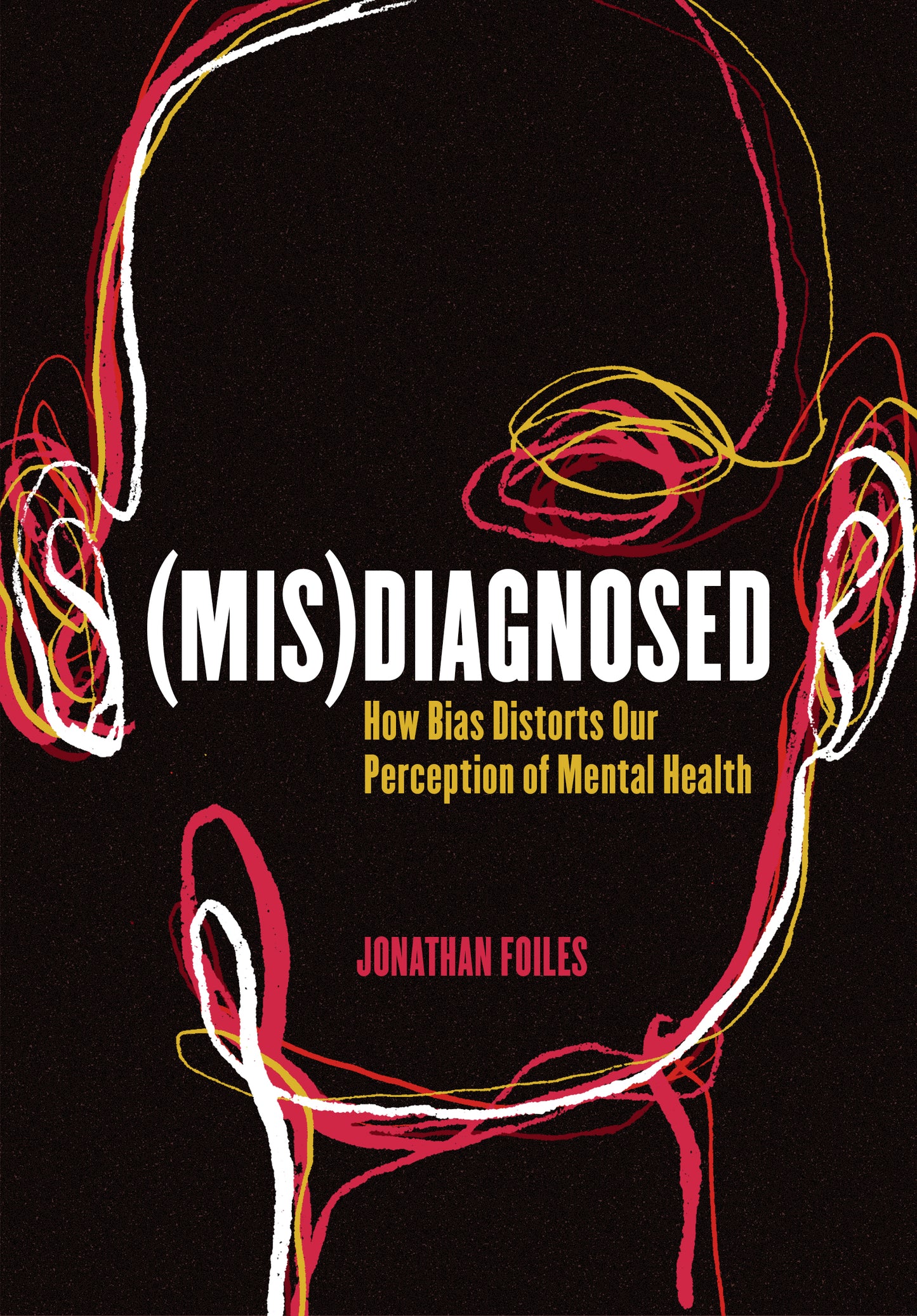 Special Offers and Discounts

Keep up with the newest title, sales, and events (plus the occasional meme) from Belt Publishing by signing up for our newsletter. It's only once a week—no cluttering up your inbox.