In The Watershed: A Journey Down The Maumee River
Regular price
$16.95 USD
Sale price
$5.00 USD
Unit price
per
Sale
Sold out
By Ryan Schnurr
"Poignant but animated by a stubborn hope."—Christianity Today
For years, Ryan Schnurr, editor at Belt Magazine, watched media coverage of Lake Erie algae blooms with a growing sense of unease. An Indiana native, he wanted to learn more about the role the Maumee River—Lake Erie's largest tributary and the center of the region's largest watershed—played in the lake's environmental woes. So in the summer of 2016, he walked and canoed the length of the river from its headwaters in Fort Wayne, Indiana, to its mouth in Toledo, Ohio. As he traverses the waters and banks like a modern-day Thoreau, Schnurr walks us through: 
The history of the river, including its formation by glaciers

Its function in Native American and American history

How industrialization changed it

How current economic and environmental forces are still shaping it today.
Part cultural history, part nature writing, and part personal narrative, In the Watershed is a lyrical work of nonfiction in the vein of John McPhee, Edward Abbey, and Ian Frazier with a timely and important warning at the core. "What is happening in Lake Erie," Schnurr tells us, "is a disaster by nearly any measure―ecologically, economically, socially, culturally."
A slim but pressing travelogue for readers who are interested in nature writing at its most local level.
More Praise for In the Watershed:
"Ryan Schnurr is a keeper of the spirit of John McPhee, Edward Abbey, and Annie Dillard — he writes about nature intimately and with a sense of wonder, but he's forever alert to the ways our environment is wounded and reshaped by our greed and neglect. The Maumee is a rich, complex, and fragile place, and Schnurr is a superb guide through it." ―Mark Athitakis, author of The New Midwest: A Guide to Contemporary Fiction of the Great Lakes, Great Plains, and Rust Belt
Ryan Schnurr is editor-in-chief of Belt Magazine 
OCTOBER 15, 2017 | ISBN: 978-0998904108 | HISTORY | PAPERBACK | 5 x 7 | 152 PAGES
See also: 
Share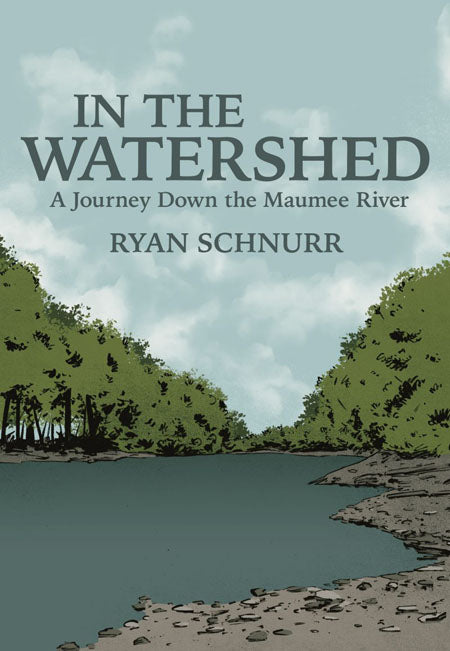 Special Offers and Discounts

Keep up with the newest title, sales, and events (plus the occasional meme) from Belt Publishing by signing up for our newsletter. It's only once a week—no cluttering up your inbox.