Folktales and Legends of the Middle West
Regular price
$20.00 USD
Sale price
$20.00 USD
Unit price
per
Sale
Sold out
by Edward McClelland, with illustrations by David Wilson
A history of the region as told through its folklore, music, and legends. "Entertaining, informative, appealing, charming, and a thoroughly compelling read from first page to last." —Midwest Book Review
America's first superheroes lived in the Midwest. There was Nanabozho, the Ojibway man-god who conquered the King of Fish, took control of the North Wind, and inspired Longfellow's "The Song of Hiawatha." Paul Bunyan, the larger-than-life North Woods lumberjack, created Minnesota's 10,000 lakes with his giant footsteps. More recently, Pittsburgh steelworker Joe Magerac squeezed out rails between his fingers, and Rosie the Riveter churned out the planes that won the world's most terrible war. In Folktales and Legends of the Middle West, Edward McClelland collects these stories and more, offering a magical history of the region and some of its larger-than-life characters. Readers will encounter all sorts of creatures here, including:
Nain Rouge: the Demon that Haunts Detroit

Peg Leg Joe and the songs of the Underground Railroad

Mike Fink and the Pirates of Ohio

The Hodag, the terror of Wisconsin's North Woods

Bessie, the Lake Erie Monster

 
By Edward McClelland (How to Speak Midwestern) and with gorgeous black and white illustrations by David Wilson, it's a wonderful look at the magical tales and folk traditions informing the American Midwest.
A book with something for every midwesterner. 
Praise for Folktales and Legends of the Middle West:
"Much of the pleasure in these tales might be called "truthful hyperbole" today. But instead of simply declaring feats of strength or eating to have been "the best," the stories craft unforgettable images."—St. Louis Post-Dispatch
"Entertaining, informative, appealing, charming, and a thoroughly compelling read from first page to last...unreservedly recommended."—Midwest Book Review
Edward McClelland is the author of How to Speak Midwestern. His writing has appeared in publications such as the Columbia Journalism Review, Los Angeles Times, New York Times, and Salon. He lives in Chicago.
See also our Midwest Starter Pack
JUNE 15, 2018 | ISBN: 978-0998018812 | MYTHOLOGY & FOLKLORE | PAPERBACK | 8 x 10 | 160 PAGES
Share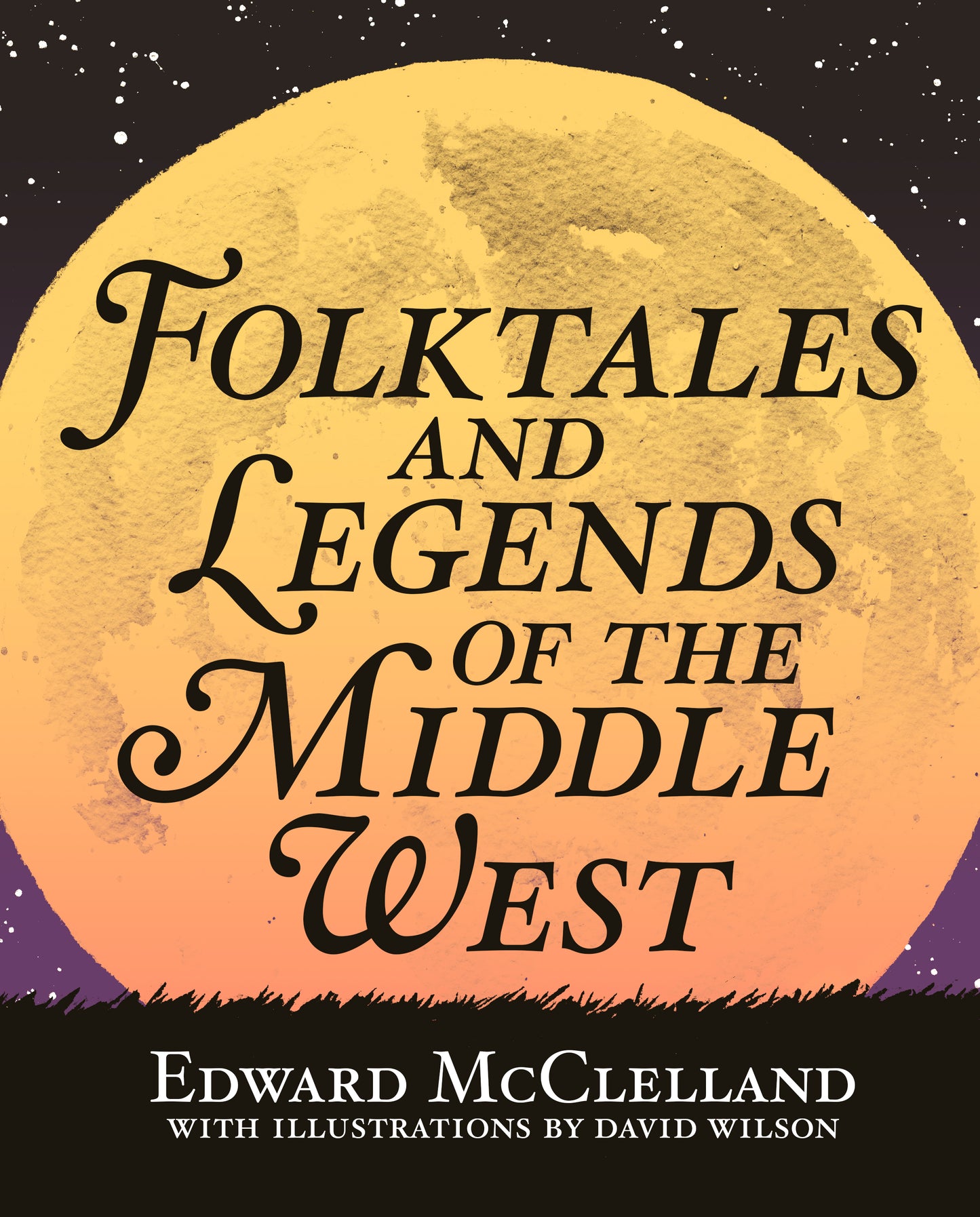 Special Offers and Discounts

Keep up with the newest title, sales, and events (plus the occasional meme) from Belt Publishing by signing up for our newsletter. It's only once a week—no cluttering up your inbox.